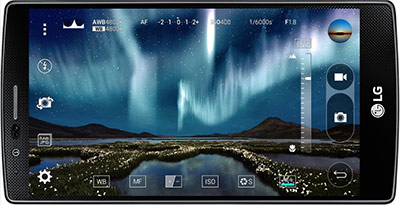 At first glance the LG G4 Android smart phone with it's RAW image capture and completely manual camera might seem like the best ever camera phone to date and it is in many respects but; when it comes to slow motion it is barely mentioned in the specs. It does have a slow motion mode but after looking at samples it is far away from an iPhone 6 in quality and even below the Galaxy S6 which disappointed.
16 Megapixels
Aperture f/1.8
Sensor size 1/2.6
Image stabilization
Auto focus type: Laser
4k UHD 30p Video
1080p 60fps – 120fps 720p*
Flash Single LED
RAW+JPG capture
HDR And full manual aperture and shutter
Full Manual White Balance
5.5″ 1440 x 2560 pixel Display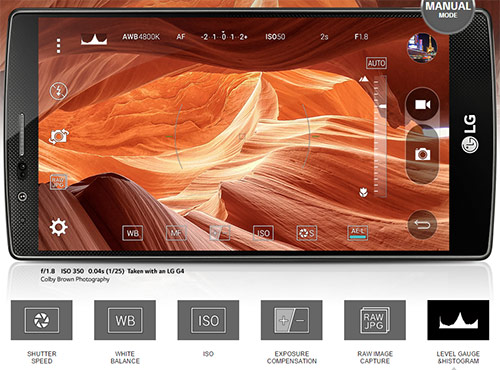 The 120fps mode is limited to 720p HD resolution which is now standard on most high end to midrange phones.  The quality is not even 720p in closer inspection it is more like 960*540px or lower scaled up showing all sorts of artifacts from heavy pixelation, aliasing & moire.
LG G4 Slow Motion Sample:
The camera itself might be the best camera on any phone to date with impressive image quality, RAW capture, full manual modes akin to those found on a mid-range DSLR. You wont get interchangeable lenses or shallow depth of field like that of a larger sensor but you can do all sorts of manual exposures that most phones just can't compete with.  The iPhone camera needs third party apps to get these types of settings and not as full featured.  The move by LG to make the G4 a fully capable camera is amazing but the slow motion mode is hardly a factor for this phone.
LG G4 Camera Review With Slow Motion Samples:
The Samsung Galaxy S6 has somewhat comparable specs for it's camera but the manual modes on that phone are a sham compare to the freedom and plethora of settings the G4 offers.   As a camera both the S6 and G4 are very close with probably sharper video on the Samsung Galaxy S6 by the way it processes it.  The Slow motion on the Samsung at 240p is interpolated from 120p so both phones are very limited for slow motion.   As for android phones the Sharp Aquos slow motion capable series or on iOS the Apple iPhone 6 still take the best slow motion for portable handsets.
As a picture still snapper the LG G4 is the best camera yet on Android and possibly on any phone platform however for slow motion and video modes other phones edge it out.  Innovation continues at a relentless pace in the phone market and that is a good thing. Maybe the LG G5 in a year will offer competitive slow motion plus all of their impressive camera goodies.
Comparison of the Galaxy S6 and the LG G4 Feature by Feature!
More LG G4 Slow Motion Tests:
LG G4 Tested against a 5D Mark II by Armando Ferreira:
(Visited 16,930 times, 1 visits today)