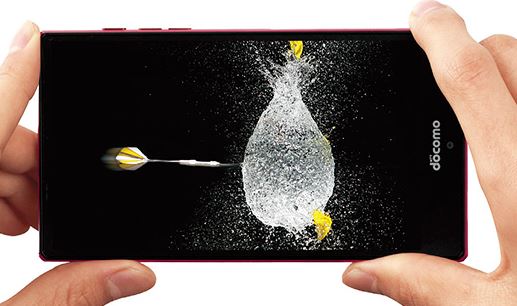 Out of left field the latest Sharp Aquos Zeta SH-03G, Aquos Xx and Aquos Serie SHV32 – 2015 model smart phones based on Android; claim to deliver up to 2100fps high speed video at 854 x 480 pixels or 1200 fps in full HD 1080p mode. As to those claims as anything that sounds too good to be true it regularly is. These phones are no different to these superlative claims.
The Phones actually do shoot high speed video but not anywhere close to the claimed extremely high frame rates.  The most they do is 210fps at 854*480 pixels and at full 1080p a frame rate of 120fps which is quite good for a smartphone.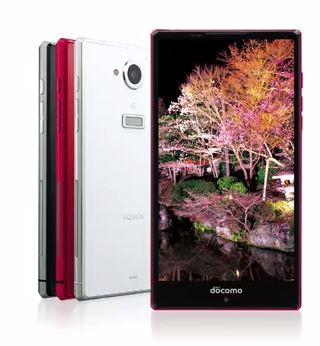 The high frame rates come from software interpolation that can multiply the frame rate by 10x to deliver 2100fps 854*480 FWVGA   and 1200fps in 1080p full HD. That comes down to 70x and 40x slowdown compared to 30p video.
An example of what interpolated slowmo on the phones looks like:
If you see the example above the interpolation is ok but it is hardly scientifically accurate. Much like what you can expect with Twixtor or frame sampling  pixel motion in After Effects.  The computer is making a guess and that is not always the most correct or accurate depending on the actual subject.  There is no real substitute for capturing real footage at high frame rates.  In the same what that you cannot gain more resolution by increasing the size of an image or video you cannot conjure up new frames of information with any real accuracy from where there was no information.
Sharp fakes this ad for their Zeta SH-03G Phone. The camera used is not the phone as there are real frames and no interpolation:
That said the effect is a cool addition to a phone and if you want 120p at 1080p full HD on your phone these Sharp Android phones seem to deliver the goods. It will be a matter of testing and looking at samples of these phones in these modes to see where they stack up.  At first glance it looks like with the full HD 120fps mode it could take over the resolution spot for phones that do slow motion and de-throne the iPhone 6 and 6 Plus out of their respective spots. Since no Mediatek phone with real 480fps modes seem to be available on the market yet; the Sharp slow motion phones seem to have a leg up.
At HSC as far as the specs go, we consider these phones to be 1080p 120fps phones; interpolation is not real slow motion!
Other phone specs include:
64-bit Snapdragon 810
5.5″ 1080p Display
3GB of RAM,
32GB of storage built in,
13 megapixel (OIS) Rear Camera  f/1.9
GR certified lens by Ricoh
120fps 1080p 210fps FWVGA
Interpolated video 1200fps and 2100fps*
Looking at these developments it seems 2015 will start heating up even more in the slow motion mobile market with the Sharp Aquos phones.  No word yet on release but we expect Japan and Asia to be first with a Europe and America secondary release with a possible re-branding by year end. More info on these phones at Sharp!
Stay tuned to HSC for more coverage on these phones and other developments in high speed mobile.
(Visited 1,862 times, 1 visits today)