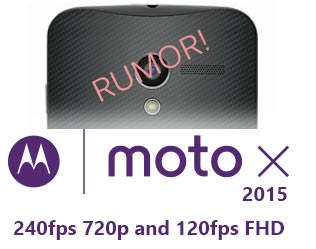 The Moto X has kind of always suffered from a mid range hardware complex; overall pretty good but never has had a high end feel to the feature set compared to rivals like the iPhone and the Samsung Galaxy Series. If the latest Moto X  rumors of the phone for 2015 refresh are to be believed the camera on the Moto X 2015 might go punch to punch with the best around while at the same time offer even more with slow motion features that rival the iPhone 6 in some cases and beat it in others.
As with any rumors you should take them with a  grain of salt, however with the looming release date said to be Tuesday of next week, it could all be accurate. However no promises.
Rumored Moto X 2015 Specs:
OS Android 5.1.1
Screen: 5.2″ AMOLED
QHD Res 1440 x 2560
Front Camera: 5MP
Back Camera: 16MP Clear Pixel Technology
Optical Image Stabilizer O.I.S.
4k Recording at up to 30fps
1080p Recording 60p and 120fps*
720p HD recording at 240fps**
CPU: Snapdragon 810 or 808
GPU Adreno 418
RAM 3GB or 4GB
Storage 32GB or 64GB
Battery: 3280mAh
Announcement date July 28th, 2015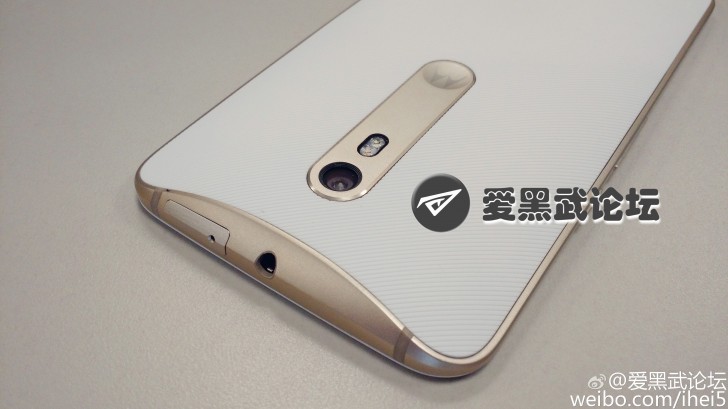 The latest leaked images also suggest dual flash in the back camera and a flash in the front camera as well.  The camera functionality is said to rival or exceed the LG G4's camera specs.
Slow mo?
The slow motion features look very promising according to the leaks here with 120fps at a resolution of 1080p instead of the commonly found 720p.  The 240fps mode remains at 720p but it is also a first for these Motorola devices.  We expect these specs to be competitive with the upcoming iPhone 6s.   No samples or quality leaks yet on the actual recording.
Moto X phones are preferred by many for their up to now constant android updates and the Moto Always on google feature without touching the device.  There will be a range of colors and interchangeable backs in the 2015 model including wood as was the case with previous Moto X models.
Release date is expected July 28th or 5 days from now. Stay tuned, it could be a very promising slow motion capable smartphone.  The Moto G is also expected to be released on the same date/event.
Disclaimer: All rumors are subject to be inaccurate or change compared to actual released products. 
(Visited 615 times, 1 visits today)