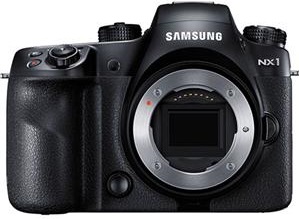 As with many camera releases the full quoted specs do not tell the whole story on a camera's final capabilities.  Our reader Andreas Bernhard pointed us that the Samsung NX1 does have a 120fps 1080p mode included inside the Samsung Multi Motion mode. We previously thought it was just a slowdown of 60p with interpolation but as it turns out it is also sporting a full 120p 1080 mode inside the camera.
Here is the first video comparison of the NX1 vs the Sony a7s which is limited to 120p at 720 resolution.  Video by Park Enna:
We have no further footage to show you at this time but on first inspection it looks like the NX1 is much sharper than the a7s in slow motion and it is nearing true 1080p levels of detail in 120p mode. Aliasing however is very prominent as you can see in the cat's fur and whiskers the stair stepping is very apparent.  We will need confirmation from other video samples in order to fully evaluate the performance and rank the camera accordingly. At first glance it looks like a great contender to be ahead of the GH4 and a7s in the slow motion department.
The NX1 is now available in stock  at Adorama here for $1,499.00 + Free 2-day shipping and 4% Adorama rewards.   You can help HSC by ordering the NX1 from this site at no extra cost to you.  Happy Thanksgiving and Black Friday shopping in the US.
NX1 Adorama deal here $1499.99 Free 2 day shipping!
Amazon.com has also the NX1 for $1499.99 in stock and free shipping here!
(Visited 4,334 times, 1 visits today)