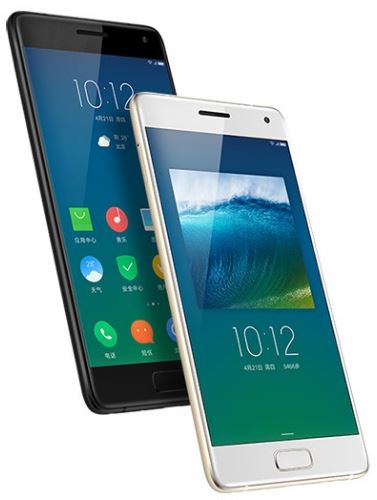 The Zuk Z2 has been released and as it's customary from many manufacturers they omit the slow motion or just mention it as an afterthought.  According to the press release it does support 960fps video recording but nothing else is mentioned.   There is a mention of the feature still not active in the pre release phone due to software lag which will be released at a later date.
That however has not deterred us from crunching some numbers and getting a good estimate from the Samsung 13MP ISOCELL sensor used  which gives us clues as to what to expect in terms of higher frame rate support.  lets dig in!
Zuk Z2 Final Camera Specs:
CAMERA
Primary
13 MP, f/2.2, phase detection autofocus, LED flash
Features
1/2.6″ sensor size, 1.34 µm pixel size, geo-tagging, touch focus, face detection, HDR, panorama
Video
2160p@30fps     960fps  Slow Motion
Secondary
8 MP, f/2.0, 1.4 µm pixel size, 1080p
We believe the Zuk Z2 is using the  Samsung S5K3M2 CMOS ISOCELL 13 Megapixel Sensor: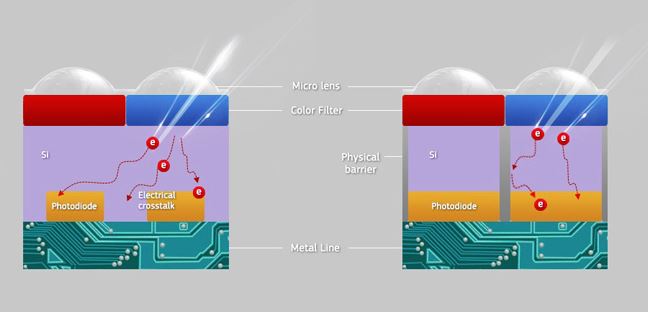 S5K3M2 SPECS:
Resolution 4208×3120 (13M)
Optical Format(inch) 1/3.06
30fps Full Sensor Readout
Decoding the windowed resolution of 960fps:
The 13 Megapixel sensor has a resolution of 4208×3120 pixels or 13,128,960 individual pixels in the frame.  The sensor is capable of offering 30fps at full resolution 13MP.
(30p) * (13,128,960) = 393,868,800 million pixels / second
However when talking higher frame rates in this case 960fps you cannot surpass the pixel throughput of the sensor specs. Therefore if we cap the sensor to a 16/9 aspect ratio for 960fps we arrive at the following resolution and pixels/frame.
Using the handy formula on this WikiHow Guide! We can calculate the camera's approximate reolution for frame rates.
Zuk Z2: 960fps @ 406,300 pixels/frame
850px*478px  a frame windowed or line skipped 960fps.    
This gives a pixel throughput of 390,048,000 a second which is slightly under the sensor spec.   A windowed view would crop the image to the center of the sensor but we estimate they will use a line skip method to preserve aspect ratio while adding aliasing and moire to the final image.
However these are ideal conditions, most sensors and electronics cannot achieve the maximum sensor spec due to a variety of bottlenecks like memory bandwidth which could be timed lower to conserve power especially on a phone that needs to conserve battery power and keep heat under control.
Conclusion:
So what we can derive from these numbers is that the Zuk Z2 slow motion 960fps mode will  be below 720p HD and will be closer to Super VGA resolution 800*600 but in a 16:9 aspect ratio.  This gives us an approximate 850*478 frame.  So the 960fps spec is to be taken with resolution into consideration. If you were expecting HD or FHD resolution on a phone at these frame rates we are sorry to disappoint you.
Lenovo Zuk Z2 pro Unboxing & Hands-on Review by China Gadgets:
Cause for hope!
Since 960fps is used as a top spec it could also allow for 480fps and 240fps intermediate frame rates that could also approach higher frame resolution maybe HD or Full HD if lucky.   However until more samples and or specs are released it will only be speculation at this point.
We will continue to be behind the Zuk Z2 info and keep you up to date as it develops.
Price and availability:
The Zuk Z2 by Lenovo is expected to ship June 2016 at a MSRP of $439.00 USD or  370 €uro.


(Visited 3,112 times, 1 visits today)