The Ono U1 Smartphone is showing signs of life again after almost completely disappearing from existence.   The team has posted a Facebook update that shows their upcoming participation in the GSMA Mobile World Congress Shanghai 2016 June 29th to July 1st.
As to what they will present we are not sure; there are questions on the post by interested people about the 480fps frame rate capability on the Ono U1 already and so far no answers have been posted, but that could change.  We may actually see a phone by then and if high frame rates are included it will be a welcome surprise.
What happened to U1 Labs and the Ono U1?
During 2015 and earlier this year the Ono U1 phone with 480fps Full HD capability was supposed to ship to early backers or what they called "Pioneers" but this did not materialize from what we could pull from released information that the software ROM inside the device was not finalized for a variety of reasons. The hardware was supposed to be complete but other than renders and low res images we couldn't see a finalized product would look like in the hand.  We did see earbuds and a demo of the rom in action on a prototype device.
What is a positive is they U1 labs by missing the deadline decided to return all the Paypal payments from Pioneers in their entirety including our payment which was processed withing the Paypal guidelines.  They also expressed their commitment to continue the phone and make it available to backers at some point.  We still do not know at what price and or if at a free charge for the refunded customers is an option but we still think this is unlikely. Charging for the phone even at a reduced rate makes more business sense especially for a startup company. We will have to wait and see.
The 480fps mode in 1080p FHD is a feature of the Mediatek Helios X10 and X20 SoCs and the Ono U1 was supposed to exploit it as a highlight of the product.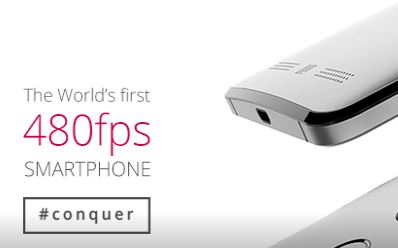 We were promised a review unit whatever the case may be and that could happen this year if they are indeed releasing the product.
We wish them luck and while many will doubt them; there is no shame in returning the money to backers if they did not perform, this speaks well for U1 Labs and they should be given the benefit of the doubt.  We hope they do release a product this year and increase their communication with prospective customers. Hopefully with slow motion features.
Do your due diligence and remember to weight all options before buying anything online. We do not expressively recommend buying any product on HSC and we only inform on their development. Any purchase is your sole decision.
The Facebook post for MWC SHanghai is bellow by U1 Labs:
"Hi All, We have some good news, U1 Labs will be part of the GSMA Mobile World Congress Shanghai 2016!
It would be our first public appearance as a brand. So do come and show some support and catch a glimpse of our phone. Details are as below ;
Dates : 29th June – 1st July 2016
Venue :
SHANGHAI NEW INTERNATIONAL EXPO CENTRE (SNIEC)
Entrance Hall 3 (North) – Booth A30
2345 Longyang Road Pudong District, Shanghai
People's Republic of China
(located at Fangdian Road, near Huamu Road, beside Kerry Parkside)"
End of Facebook Post!
(Visited 510 times, 1 visits today)