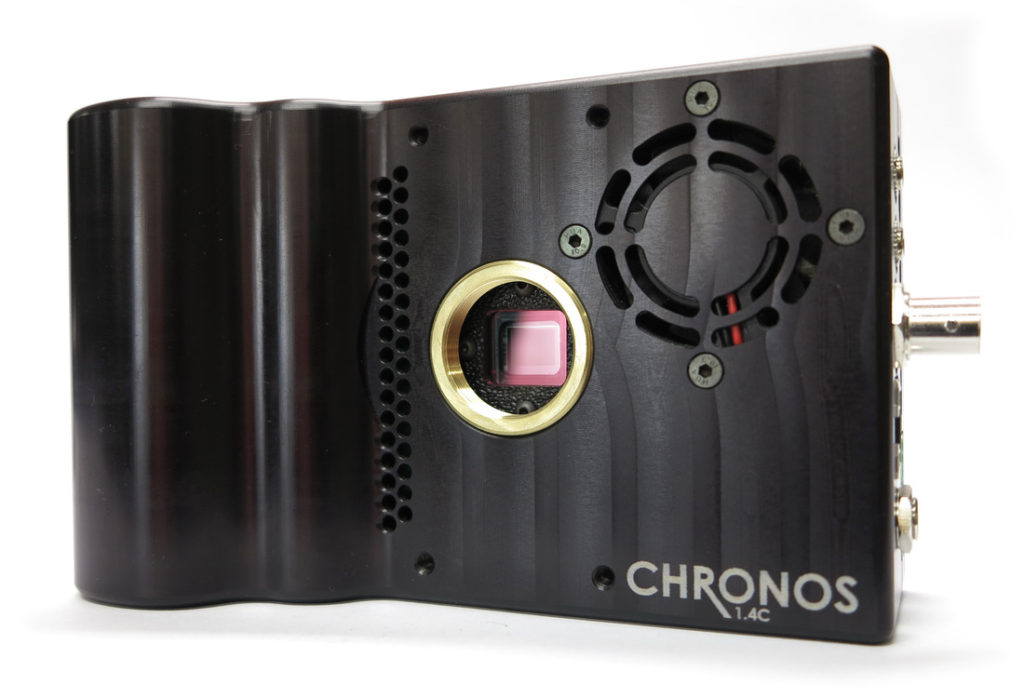 The Chronos 1.4c Team has released the latest v0.3 RC2 software for testing.  Be aware that this is not mission critical stable software so only use on your own private testing and not for recording mission critical shoots.  The Interface can now be flipped to the left side though we would love to see an option to be concentrated on the lower part for better screen real-estate distribution.
We have tested over the last few days and are happy to report that the software has been stable and rock solid with no lock-ups and no sluggishness.  The Color science was improved since the first v0.3 RC1 release to render the red colors among others more faithfully. In our testing, there was a definite improvement but we would like to see better treatment of the deep blues and magentas. We are happy to see White Balance is now supporting built-in presets!
Features we have really liked on this new software release: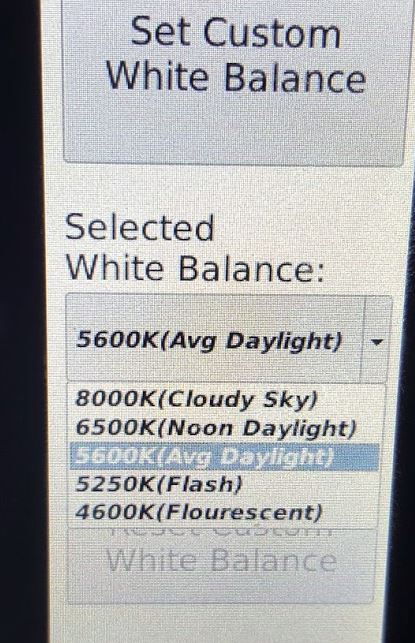 White balance is something that worked before but only with a 100% white target. It now works with an 80% White-ish target which makes for easier calibration without having an overly bright target.  The new White Balance presets are what you would expect on any manual WB camera feature and have been happy with the Daylight settings.  It's a major improvement in workflow and would love to see the ability to save presets and or dial Kelvin degrees in 5 unit increments as a possibility.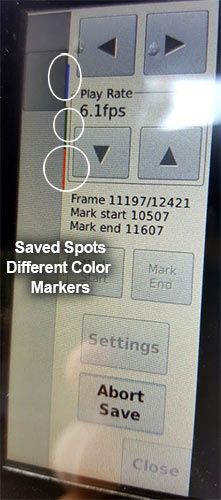 The interface panel used for saving clips has had a re-vamp with a better slider control and now a color-coded interface that has a different color for every segment already saved. This is an ingenious touch that makes it much easier to make sure that a clip frame selection is saved to the SD card or Hard Drive.   We found the clips saved worked as advertised in H.264 and RAW format. It gave us peace of mind to see the slider being used effectively during an outdoor shoot with limited space available on the card.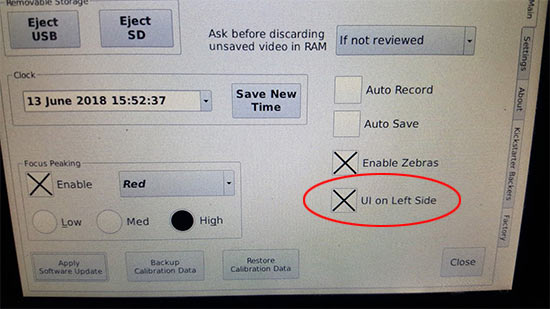 The User Interface UI during shooting can be sent to the left side with a tick bot in the options panel.  This helped in avoiding unwanted presses due to the right side interface being to close to the grip side and rocker knob.  This was a needed change and works to avoid that issue.  We sill want to have an option to place it on the top or lower third, especially when shooting at 720p with a lot of space being letterboxed in black which could be used by the live video feed to check focus.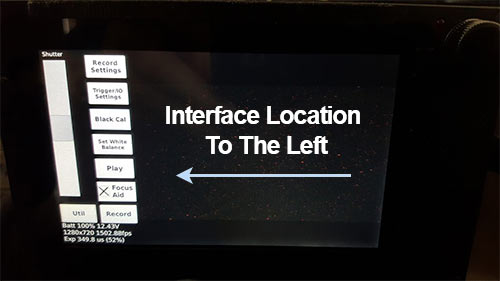 That's it for now, please refer any bugs to Krontech.ca and let us know your thoughts and any test you want to share below. More info on how to install as follows: -HSC
Installation instructions:
Unzip the Zip file into the root directory of a FAT32 formatted USB stick
This should result in a camUpdate folder in the root directory of the stick
Boot up the camera and insert the USB stick
Backup your calibration data. Tap "Backup calibration data" and wait for this to complete (about 5 seconds). The cal data is now backed up on the USB drive as cal_[serial number].tar
To install the update, tap Apply Software Update
A message box should pop up indicating the software update was found. Tap Yes to install the update.
The screen will go black, you may see a screen saying "updating", and the update will be installed. This will take about 30 seconds, potentially longer depending on the speed of the USB drive. There's no feedback that anything is happening, just give it time. The camera will restart at the end of this process
Done!
For more information on the Chronos camera and where to get one see their official website here: 
http://www.krontech.ca
(Visited 524 times, 1 visits today)