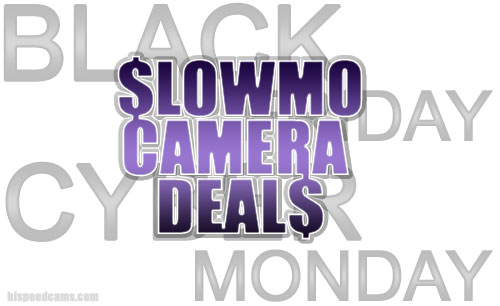 We have gathered a few deals that may or may not peak your interest in a slow motion capable camera. Some of these are too good to pass up and some are just middle of the road. We have taken advantage of some of these over the years and it may be just what you were waiting for to pull the trigger.  If you have some cash saved and have been waiting for a good opportunity, some of the discounts are large enough to beat any past deals on these cameras.
If you have not bought any new cameras this year we feel it is time to take a look at these and make a choice for that high frame rate cam you have had in your sights.  Also, camera memory is on sale as are some lights, it is probably the right time for both as well.  If you find any more slow motion deals that we passed up, please let us know.
Cyber Monday Slow Motion Camera Deals:
GoPro Hero 9 Black with $50 Amazon Gift card for free. All for just $399 after saving a combined $100! –240fps Full HD Capture!
2. GoPro Hero 8 Black Bundle + Extra Floating Handle, Includes Hero8 Black Camera, Shorty Handle, Headstrap, 32gb SD Card, 2 Batteries, and a Floating Handle For Just $299 – 14% off-240p FHD
3. Sony ZV-1 Camera for Content Creators, Vlogging and YouTube with Flip Screen and Microphone just $698 after $100 off. 240fps at full HD and Up to 1,000fps at reduced resolutions. 
4. Sony a7 III (ILCE7M3K/B) Full-frame Mirrorless Interchangeable-Lens Camera with 28-70mm Lens with 3-Inch LCD, Black –120fps full HD with tracking excellent quality!  14% off from $2198 to just $1,898.00!

5. Sony RX100 VII Premium Compact Camera with 1.0-type stacked CMOS sensor (DSCRX100M7) $1,198.00 save $100  – Up to 1000fps slow motion with excellent 1080p 240fps slow motion video.
6. Panasonic LUMIX GH5 4K Digital Camera, 20.3 Megapixel Mirrorless Camera with Digital Live MOS Sensor, 5-Axis Dual I.S. 2.0, 4K 4:2:2 10-Bit Video, Full-Size HDMI Out, 3.2-Inch LCD, DC-GH5 (Black) Save $700 USD or 35% off!
120fps and 180fps Full HD slow motion with no time limit!

7.Sony RX100VA (NEWEST VERSION) 20.1MP Digital Camera: RX100 V Cyber-shot Camera with Hybrid 0.05 AF, 24fps Shooting Speed & Wide 315 Phase Detection – 3" OLED Viewfinder & 24-70mm Zoom Lens – Wi-Fi   Up to 1000fps slow motion with excellent 1080p 240fps mode!
8. Sony Cyber‑Shot RX10 IV with 0.03 Second Auto-Focus & 25x Optical Zoom (DSC-RX10M4)  Save $100 – Up to 1000fps slow motion with excellent 1080p 240fps mode!
Special Slow Motion Deals:
1) Krontech.ca the makers of the Chronos slow motion camera are having a 10% off sale until November 30th for any product in their site including the Chronos 1.4c and Chronos 2.1 HD cameras.  The savings here are very substantial. Use Promo code at checkout: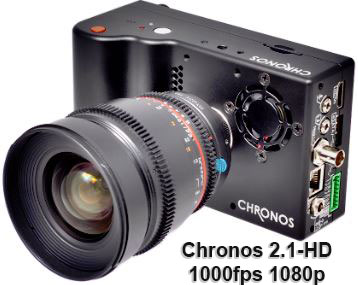 2) Prolost.com store is having a 50% off on all its software bundles including the excellent Prolost Speedramp to edit your high frame rate video professionally.  Code to use is "CYBER" at checkout!

3) Topaz Labs suite of software products.
Topaz Suite for 

68%

 off
The folks at Topaz labs makers of Video Enhance AI are having a huge price reduction for their entire suite of products.  You can increase the resolution of your slow motion video incredibly well – up to 8k resolution with breathtaking results.  Go to the site link here for details. The savings are 68% off which is pretty remarkable. https://topazlabs.com/black-friday/
4) Camera SD Card memory deals for Cyber Monday: savings on dozens of cards from every brand at Amazon!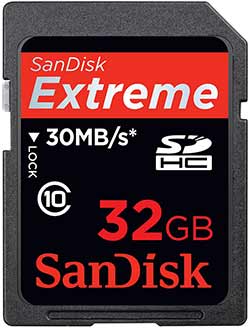 There you go, many excellent deals for you to ponder. We thank you for your visit and support by visiting our Amazon Product links for your purchase at no extra cost to you! -HSC
(Visited 292 times, 1 visits today)