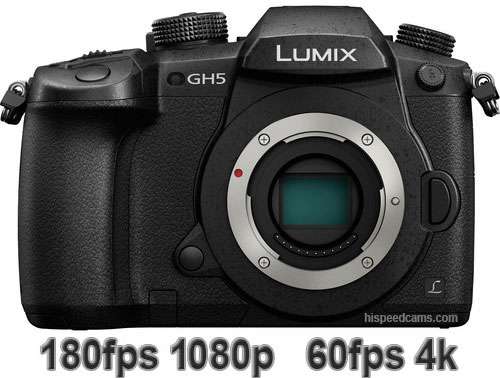 Panasonic has released an updated firmware that claims to fix some instability issues while recording video at higher frame rates using VFR. The Firmware Version 2.2 Available here aims to reduce or eliminate instances where the camera could stop recording video or in some instances refuse to record in VFR mode. Some users have reported rare incidents of corrupted files, recording stops and some camera lockups that could be related to the VFR function buffer and write to SD card procedure.  It will be a matter of testing this new firmware to see if it resolves these issues.
In some instances, it was narrowed down to slow SD cards that could not keep up with the data rates necessary or cards that had internal fragmentation that could cause corruption on clips.  Glad to see Panasonic addressing this issue. The camera also adds a new menu item for customizing the function button on the new Leica H-ES200 200mm 2.8 lens to different parameters.  Firmware Link!
Other recent developments Freefly Movi for iPhone: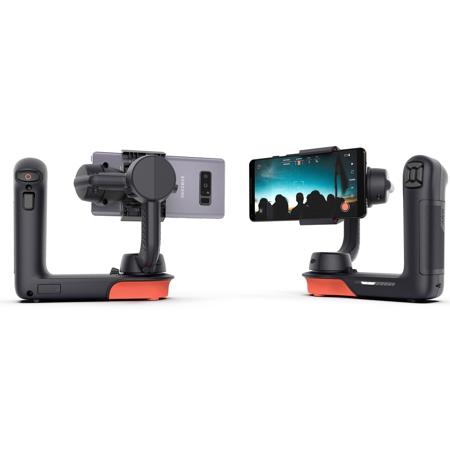 Freefly Movi Motorized Gimbal Stabilizer for Smartphones has been released and it could really up your game if you own an iPhone especially that shoots slow motion video.    It can really stabilize images and get rid of rolling shutter for most shots with abilities like timelapse panning, cinematic shots, joystick motion, speed time progression and more.
Freefly Movi – Your Personal Cinema Robot by Freefly Systems:
While the new device may be used with Android phones, for example, the software it ships with does not work on the Android platform as of now to deliver features above what the stock video recording on the phone is capable of.  There is no word if Android will be supported in the future.  There are other alternatives for Android phones that offer similar capabilities at lower prices here!
At a price of $299, we think it's an excellent choice if you own an iPhone 6s, 7, 8 or X to up the stabilization capabilities of these great devices.  Be sure to turn off the built-in stabilizer on the phone in order to avoid motion jitter that can occur while moving.
The Freefly Movi for Phones is available for Pre Order at Adorama Camera here for $299 for an April 1st 2018 estimated Ship Date.

AXIOM Team Talk Volume 13.2 Posted:
We have been following the AXIOM Camera development for a while and while they are yet to ship, recent developments suggest the day is nearing.  New finalized case designs and locked in specs allow for up to 300fps shooting in slow motion which could be just what you needed.  The camera will be able to record from sensor to the USB 3.0 out at up to 400MB/s on one port & 800MB/sec using the two ports on the body which allows for higher frame rates not just in HD but 4k to be saved into a commodity RAID, SSD array.
For more information about possible frame rates and sensor choices, go directly to their website here: https://www.apertus.org/axiom-beta-imagesensors
That is it for now,  thanks for reading -HSC
(Visited 774 times, 1 visits today)