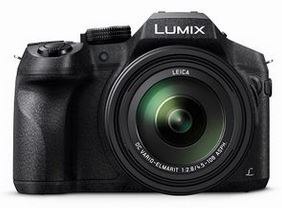 Panasonic introduced this week the Lumix DMC-FZ300 splash and dust-proof FZ200 super zoom successor.  It is a mild refresh of it's previous incarnations which keeps the 24x Optical; 25-600mm equivalent constant aperture F2.8 zoom lens and it's 12MP Live MOS sensor and 5-axis hybrid IS .  It does have a new Venus engine processor, added DFD Autofocus, better high ISO and 4k video.
Video Features Highlights:
High Speed Video enables recording subject with fast motion at 120 fps (NTSC / HD) 720p or 240 fps (VGA) 480p, while Time Lapse /Stop Motion Animation are also available.
Panasonic FZ300 Promo Video:
Motion pictures with their file size set to [FHD], [HD] or [VGA] in [MP4]: Recording stops when the continuous recording time exceeds 29 minutes and 59 seconds or the file size exceeds 4GB.
– Since the file size becomes larger with [FHD], recording with [FHD] will stop before 29 minutes 59 seconds.
Motion pictures with their file size set to [4K] in [MP4]:
Recording stops when the continuous recording time exceeds 29 minutes and 59 seconds.
– You can continue recording without interruption even if the file exceeds 4GB, but the motion picture will be recorded and played back in separate files.
The LUMIX FZ300 is capable of recording smooth, high-resolution QFHD 4K video in 3840×2160 at 30p (60Hz) or 24p in MP4.
Price MSRP $599.00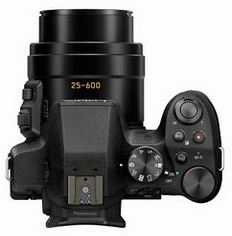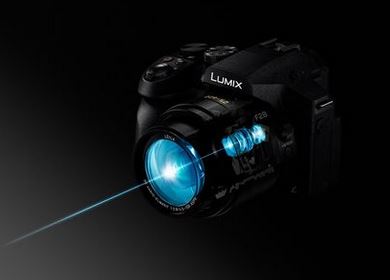 HSC's Take:
The Panasonic FZ300 is a fine super zoom camera with a constant f2.8 aperture lens which now offers 4k video capture on the same 1/2.3″ 12MP BSI CMOS Sensor as the FZ200 it replaces. The low light ability and dynamic range for the 12MP sensor are good but not stellar and while the lens is fast it will be severely limited by the tiny sensor compared to even 1″ Sensor cameras.
As a high speed tool the camera with only 120fps 720p HD mode makes it a non contender for the price range with options with better larger sensors and higher resolution frame rates.   If you need a travel camera this is an all around option now with 4k capture which for this price range is a steal compared to other options.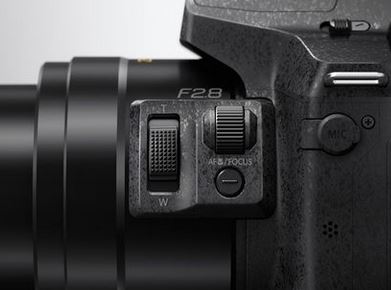 A Sony RX10 II while a much shorter zoom range and much more expensive price is a better value for high speed and all around image capture with a large sensor and frame rates up to 250fps at near 1080p resolution.
Panasonic FZ300 Preview by Imaging Resource Here!
One More Thing…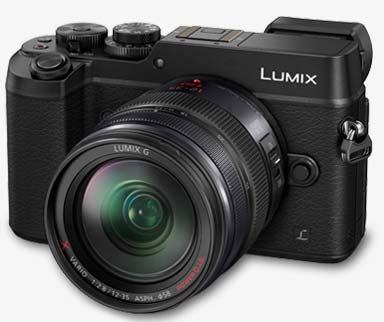 Panasonic also introduced the Lumix DMC-GX8 which is the successor of the GX7 –  M4/3 camera. It is a nice upgrade that paves the way for a new 20MP sensor with in body 5 axis stabilization coupled with lens OIS for Lumix 43 cameras including an upcoming GH5 that might use the same technology; This is a real breakthrough in stabilization technology as both the sensor motion and lens elements can compensate camera shake and motion for ultra stable shooting. It will be interesting to see what it looks like in teh real world but it is certainly very promising and a real selling point for Lumix Glass.  It has no high speed mode above 60fps at 1080p so HSC will not cover the Panasonic GX8 further as a slow motion option.
Dual Stabilizer on the GX8 MFT Camera:
Amazon has the Panasonic FZ300 for pre order today – Estimated Delivery: Aug. 18 – Sept. 2
(Visited 6,619 times, 1 visits today)