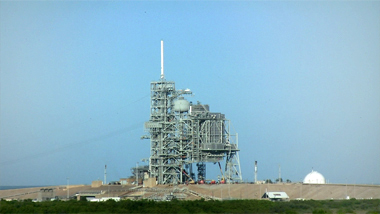 If you ever wanted to see slow motion footage of the Apollo 13 Saturn V rocket on liftoff here is your chance. The video uploaded about 5 years ago by  Spacecraft Films an aerospace related footage company that has some of the most compelling video on the subject. See http://www.spacecraftfilms.com/blog/ for more information on their footage and usage rights.
They also have the following Apollo 11 launch shot at 500fps which is great in its own right:
Rumor Mill Heats Up!
While there are few camera announcements during the summer, it is usually a time of speculation and rumor generation the two rumors that caught our eye are the following:
Canon EOS 7D Mark III Rumored: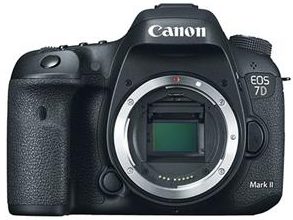 The Eos 7D Mark II was a disappointment for high frame rates but all things point out that the new Canon camera which should be launched early in 2018 will have a parity with the 5D Mark IV at 120fps. In our view, the camera should go above and beyond the 120fps spec at 1080p and offer 240fps to remain competitive. These cameras are updated every 3-4 years which in the technology world is a lifetime of wait.
Canon needs to do something special with the camera and not only include dual pixel AF and 4k which are also rumored for the camera. They need a flip screen, higher frame rates and an improved codec for the camera to remain relevant in this mirrorless world.  You can read the full rumor at canonrumors.com 
Nikon Preparing New Mirrorless Cameras: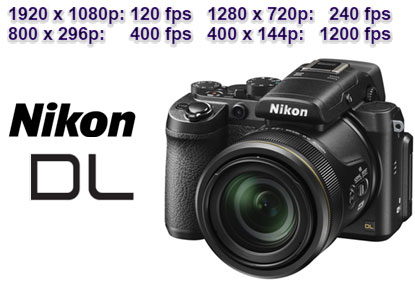 Nikon killed the Nikon DL cameras before they were able to ship in order to avoid heavy financial bleeding last year. We were saddened by this decision as the DL cameras offered slow motion features that aimed to be class leading and compete neck and neck with Sony's RX line of slow motion shooters.
"While details are confidential, we can say that we are currently developing new mirrorless products that build upon Nikon's strengths, and offer the performance prospective customers expect, including the ultimate optics performance, image-processing technologies, strength and durability, and operation."  Source https://www.dpreview.com
Full dpreview article with the rumor is here:  https://www.dpreview.com/news/9148147105/official-statement-nikon-currently-developing-new-mirrorless-cameras
If the technology in the Nikon DL is retained, we should expect to see improved frame rates and slow motion features in future Nikon cameras. However, if their aim is to compete with Sony's a9 onslaught for sports stills shooters then we may only get incremental improvements.  They do have the technology and know-how to surprise the market and Nikon should aim higher if they want to get the desired sales result and fight with Sony for the technology crown.
Both Canon and Nikon need to leapfrog their current camera video performance in order to remain competitive. It is clear by dwindling camera sales that their complacency along with the continued erosion from phone cameras is becoming a bigger problem than they ever anticipated. It is of importance to be technologically edgy here and deliver the goods.
We will follow Nikon and Canon's efforts closely when it comes to higher frame rates. – HSC
(Visited 229 times, 1 visits today)