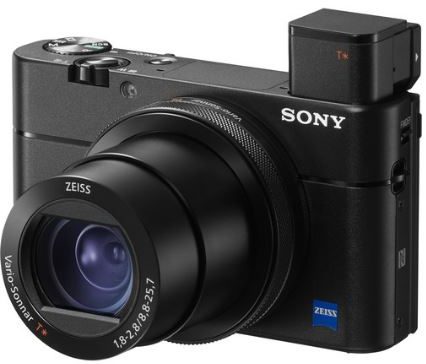 It seems the Sony RX100 V is not only improved in recording time but also on resolution.  Our reader "slowmosage" sent us his new findings on the official manual and in fact Sony states much higher resolution read out for the HFR mode at 480fps, 500fps, 960fps and 1000fps than the RX100 IV had.
The increases are not trivial and shows that the actual readout in the horizontal at 500fps and 480fps is the same number of pixels read out at the near full HD 240fps and 500fps 1824*1026. This is a big improvement compared to the previous HFR modes and confirms that the resolution seen in the sample footage not only looks better but it is based on more pixels read out.
Sony RX100 V HFR Resolution Page on Manual: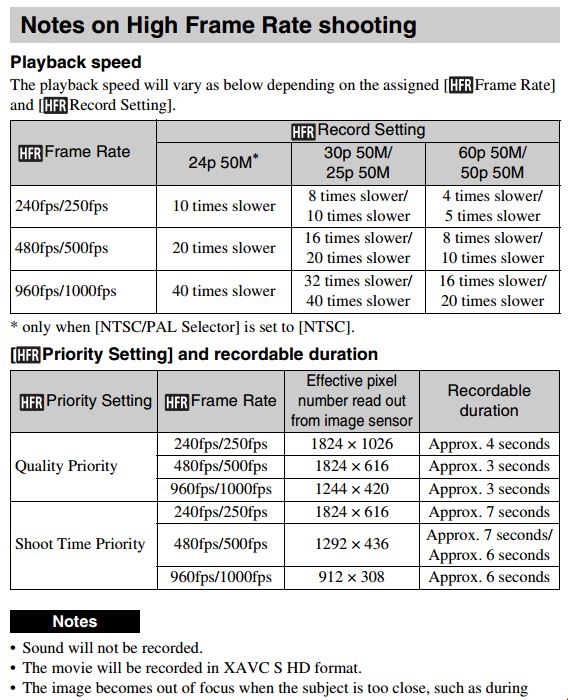 Full Sony RX100 V Instruction Manual Here:  https://docs.sony.com/release//Manual_4593797111.pdf
As you can see there is a dramatic increase in quality at frame rates above 250fps.  Below is our RX100 IV vs RX100 V HFR mode comparison chart so you see the gains: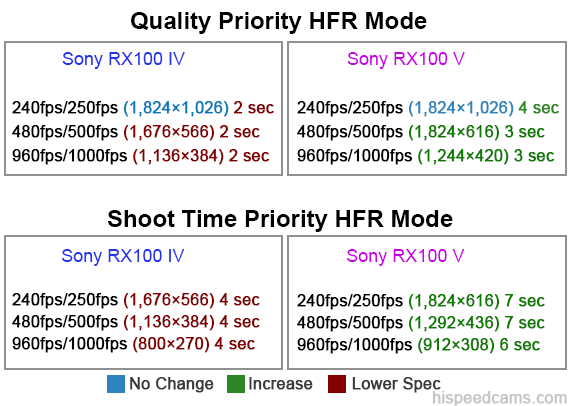 Impressive: As you can see the gains are quite good on the new Sony RX100 V which leads us to believe there is a new readout layout or even a new sensor altogether on this camera compared to the RX100 IV of last year. The gains at 500fps/480fps are 174,960 pixels in read out area nearly 0.2 Megapixels worth.  It may not sound like much but it surpasses HD 720p in read out pixels and could easily be edited in place of HD footage if you don't mind a few scaling and pixel doubling artifacts.  In other words a bit of softness for shooting at 500fps near HD is fantastic for a camera costing $998 USD.  We can't wait to see what the rumored RX10 IV will be able to do with this new sensor plus memory block. Sony continues to innovate here with no one even close to catch up!
Below is some 480fps footage shot by our  reader slowmosage with a bit of over-cranking in software to get 738fps equivalent of  a swallow-tail butterfly.  The performance that can be extracted is pretty astounding considering this is last year's model but see the clip of the dancer below for comparison on the new model.
Sony RX100 IV Butterfly 480 FPS Clip (Over-cranked to 738 fps) by slowmosage this is last years model:
Sony Cyber-shot RX100 Mark V 480fps Video by e PHOTOzine:
(Visited 7,502 times, 1 visits today)