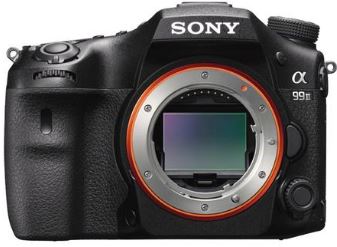 The Sony a99 II with SLT "fixed translucent mirror design" has been awaited by the A Mount users who only have this camera to upgrade. It is by no means a slouch with it's impressive specs like 42MP BSI Sensor and 12fps full AF picture shooting.  It also has 4k video recording at 24, 25 and 30p and a 120fps slow motion mode that works at 1080p full HD.
The slow motion quality has been mostly an obscure feature since no samples have been available until recently.  The original a99 had 60fps full HD on a 24MP sensor but the a99 II Doubles every spec and performance is not affected. It is really a monster of a camera for still shooters that can go head to head with the Nikon D5 and or Canon 1DX Mark II without skipping a beat.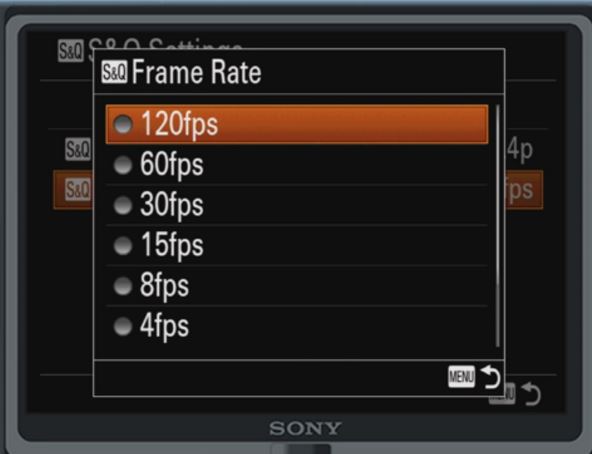 The Slow motion on the a99 II interface above lets you choose between 100fps PAL or 120fps NTSC along with lower frame rates for fast shutter motion like 15fps for the fast cuts of fight scenes for example.
One negative is the absence of continuous AF in full manual video mode which is a correctable omission with firmware. As pointed out by Kai W on the review video at the end of this post.
Sony a99 II Slow Motion Samples:
a99 ii slow motion test 120fps 1080p by Vash PH:
A99 Mark 2 S&Q Video Mode – Time lapse & Slow Motion by Ticknor Photography:
a99II slow motion by Васил Николов:
Kingfisher hunting by Marko König– a99 II @ 100p and FS700 at 400p:
Sony Posted a hybrid video demo a few months back about the a6500 and a99 II slow and quick motion features which are identical on both cameras:
Slow-Mo Quality?
It is clear from these samples that the a99 II is a pretty good 100p/120p 1080 slow motion shooter with plenty of detail and no real image degradation in this mode, looks like true 1080p with no real aliasing or moire problems. If you need clean 120fps on an interchangeable lens camera the a99 II has you covered. It should be as good as the a6500 with the added benefit of a Full Frame 35mm sensor.
More a99 II Videos:
Here are some more Sony a99 II videos "Not Slow Motion" that you might find interesting:
Sony a99 II (4K) by CyberPhoto AB:
Sony A99 II Top 5 Features by FilmIn5D:
Sony a99 II Hands-on Review (FINAL VERSION!!) by Kai W:
(Visited 1,543 times, 1 visits today)