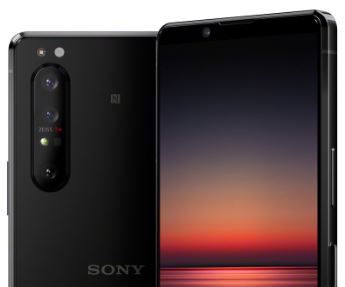 Sony has been relatively quiet about phones since the Xperia 1 II roll out. However, rumors have been heating up on the Xperia 5 II, which is a lower-cost alternative to the flagship phone but very nearly as capable without the best screen or construction but not skimming on features. The latest rumor mentions a spec sheet that makes it a 4k 120fps recording phone which may show that handsets still are seen as innovators when it comes to cameras since very few consumer devices in the camera world can record at that frame rate.
We were not very happy that Sony basically killed the super slow motion mode on the Xperia 1 II phone which kind of showed that Sony was putting stills and regular video at the forefront without making compromises in sensors that needed to shoot at higher frame rates. Sony chose to do cleaner regular frame rate video and stills that were better than any Sony phone before at the cost of not having a do it all sensor.  Slow motion from Sony was all but killed but the Xperia 5 II now makes us second guess that fate…
Sony Xperia 5 II leaked spec sheet:
6.1-inch FHD+ OLED display with 21:9 aspect ratio
120 Hz refresh rate
240 Hz touch sampling rate
Snapdragon 865 chips
8GB of RAM
128GB of expandable storage.
4,000 mAh battery
USB-C Port
3.5mm Headphone Jack makes a comeback (YES 🙂 )
Rear camera module specs:
12 MP  f/1.7 aperture, 24mm equivalent lens, with 82-degree field of view.
Telephoto camera 12 MP, with f/2.4 aperture, and 3x optical zoom.
Ultrawide 12 MP with  f/2.2 aperture, and 16 mm equivalent focal length – 124-degree field of view.
120fps video recording in 4K with HDR.
Leaked images by evLeaks!
Rumors also state that the phone might launch with a $999 price tag up from the Xperia 5 of 2019 at $799 now just $599.   The Xperia 1 II as a comparison shipped with a  price tag of  $1,199 which is enormous.
We certainly hope prices start going down soon after as with any phone, expect heavy discounts after the first 4 months of shipping units pass.  We wouldn't be surprised to see the Xperia 5 II at $699 by the first quarter of 2021.
We really like that the 3.5mm headphone audio jack is making a comeback in this phone. Many many people still use wired headphones for quality and no battery hassle as those conscious of radiation from earbuds or the headaches they can cause many people. We rather see all phones keep this port or at least offer it as an option on a variant.
Sony event on September 17th:
There have been changes in the Facebook and Youtube pages from Sony regarding an Xperia event on September 17th which we believe like many others that will be the launch event for the Xperia 5 II handset.  You can see here the Youtube header changed!
Sony is no stranger to pro video and the latest a7s III camera can shoot 120fps at 4k as well, you can see the footage from it below which plays with the new format very well:
【4K 120FPS】SONY A7S3 by Mediastorm影视飓风:
Now, all we have to do is wait for September 17th to arrive and see what the phone can do, and no… no talk about 240fps or 480fps or 960fps modes has been leaked but we can always hope, right? – HSC
(Visited 670 times, 1 visits today)