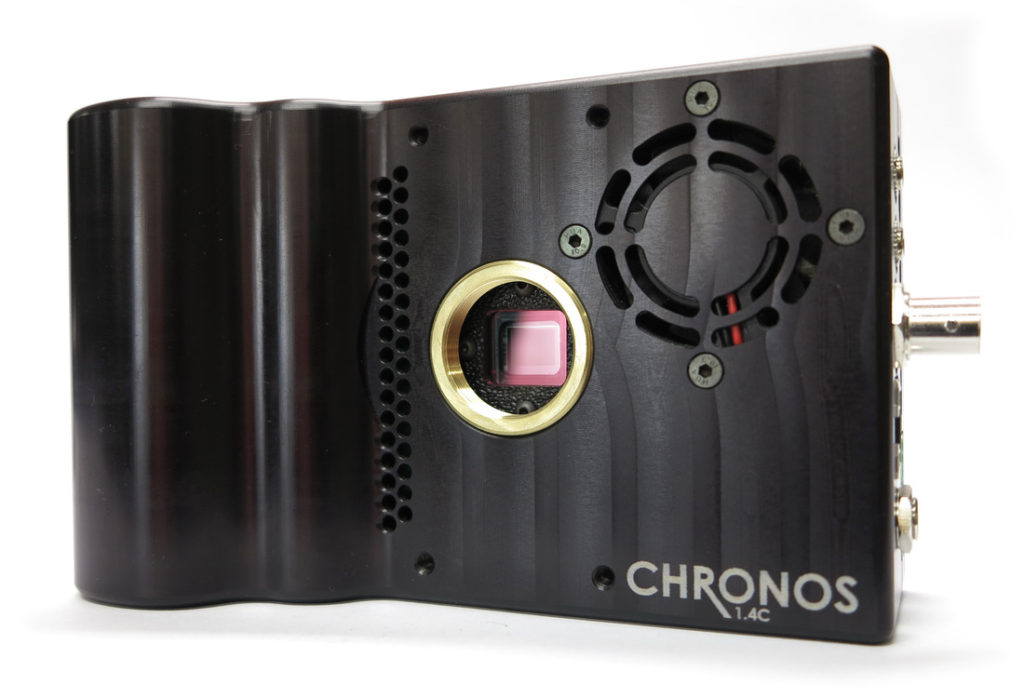 The Chronos 1.4 camera is nearing the ship date with early bird units now scheduled to be shipped end of April or beginning of May.  The delay as stated in update #3 is due to some LCD parts not performing as indicated and the manufacturer taking longer than anticipated. All other components are ready for assembly.
As far as FCC & CE emissions approval, tests are still ongoing and look promising.  If nothing else changes early bird backers should start to get their Chronos 1.4 in 4 weeks time. For non early bird backers expect a similar delay time frame to your orders. Once the cameras start shipping the time delay should compress with assembly, testing and packaging being the only steps.
Chronos 1.4 Update #4 Below:
Video Rewards
We just sent out the video rewards to the $35 level backers, if you backed at that level, check your email inbox. We hope you enjoy watching the videos as much as we enjoyed taking them!
The custom flash drives for the next higher tier are in production and should be done soon. They're REALLY nice and will be worth the wait.
Production Update
In production news, FCC/CE approval testing has been ongoing the past two weeks, with no problems so far. Keeping our fingers crossed for a pass!
We're still waiting on LCDs to arrive. It seems Chinese New Year has caused a lot of issues with the LCD manufacturer's supply chain, and there was an issue with the LCD display glass that required a new batch to be made. Talking to them yesterday, they've indicated that the LCDs should arrive at their factory mid-April for bonding to the touchscreen glass, and should ship to us at the end of April.
We sincerely apologize for the delay, the LCD manufacturer had indicated a 7 week lead time at the beginning of January, and it's turned into 15 weeks.
Once the camera housings arrive around the middle of this month, we'll assemble the cameras as far as we can, then once the LCDs arrive it should take only one or two days for final assembly of the earlybird batch, so they should ship at the end of April or beginning of May.
Thanks everyone for your patience! – Update END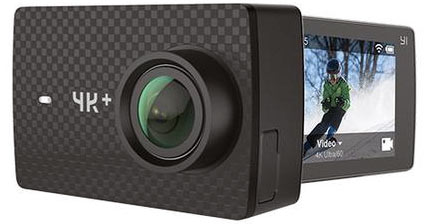 The Xiaomi Yi 4k+ camera capable of 60fps at 4k UHD is about to be released tomorrow April 11th with a pretty compelling price tag.  The little camera is the first action sports portable device to offer such frame rate with the Ambarella H2 as it's SoC.  GoPro Hero 5+ Black or GoPro Hero 6 is expected to match it but still no word on the specs or release date for the camera.
The Chinese manufacturer has priced the camera at $339.98 which includes a dive case and USB C connectivity.
Yi 4k+ Spec Points:
The first action camera to capture 4K video at 60 frames per second (fps) so you don't miss a moment

Electronic Image Stabilization captures spectacularly smooth and steady 4K/30fps video

Take stunning 12 MP RAW photos with the 155 Degree wide-angle f/2.8 high-quality glass lens

Don't get caught short with battery life up to 2 hours at 1080/60 fps and over 1 hour at 4K/60fps

Feature-packed it includes a Waterproof Case, USB-C, Bluetooth and Wi-Fi for streaming live video plus Voice Command, a large easy-to-use 2.2″ Gorilla Glass touchscreen and so much more
The battery life should be about 1hr recording in 4k and a little less in 4k 60p with 1080p giving you a full 2hrs at 60fps. Not a lot of battery power but better than some other sports cameras.
Full Comparison YI 4K+ VS GoPro Hero 5 by Sami Luo:
New Footage from the Yi 4k+ at 4k 60fps:
Ski Snowboard Edit Toggenburg – YI 4K+ 4K/60FPS by DBT Sruh
We will have more on this camera video quality and frame rates as it becomes available. The Bit-rate at 4k 60p is 135Mbit/sec which is pretty good. It also offers 1080p 120fps and 720p 240fps for slow motion options. However aliasing is present to some degree in these modes. 4k 60p looks extremely good however.
Amazon.com is the primary source for Yi 4k+ action cameras in the US and offers free shipping.   The camera is expected to be the one to beat in 2017 in the action sports camera segment. Release is tomorrow April 11th and any pre-orders should start shipping.


(Visited 634 times, 1 visits today)