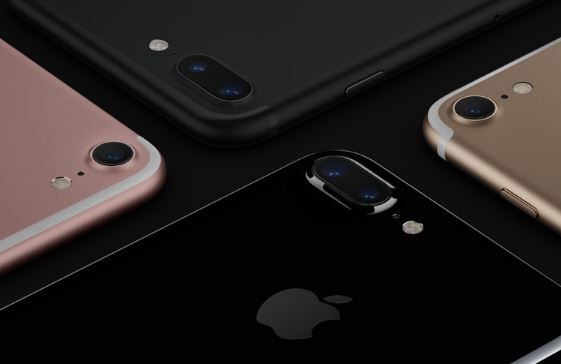 We waited long enough and now we have real world samples and comparison tests from the iPhone 7 in regards to higher frame rates. The iPhone 6s was the king of slow motion quality last year and now there were high hopes for the iPhone 7 to continue that reign however what comes down to is a mix of technology stagnation with a measure of slight improvement when it comes to shutter speed control and detail.
The iPhone 7 does 120fps 1080p as well as 720p at 240fps which is the same spec as last year's iPhone 6s and a continuation of the feature. It has been used in many productions big and small as a crash camera for hard to get shots and some fun slow motion YouTube clips. The iPhone 7 may not be the best slow motion phone out there when it comes to quality but since it is the most ubiquitous; we are sure to see it grace your screen more often than the competition.
The footage below shows the iPhone 7 in a variety of situations and a great comparison to the Galaxy Note 7 if you have one that is free from explosion risk that is.  😉 
iPhone 7 Plus vs iPhone 6s Plus SLOW MOTION TEST! by MadMattTv:
iPhone 7 Plus Slow Motion Camera vs Galaxy Note 7 (240 FPS) by Xperia Fan:
iPhone 7 Vs. Galaxy Note 7 : It is very clear from the test above that the Galaxy Note 7 has much more detail preservation in 240fps 720p mode than the iPhone 7. However the aliasing and moire on the Galaxy is easily apparent while that of the iPhone 7 is very well controlled to the point where it is hard to see it. It may be a case of getting more detail or less artifacts.
Shutter Speed: The iPhone 7 has better shutter speed control compared to last year's iPhone 6s which seems to increase the shutter a little more; which in good light creates slightly better sharpness in the footage with less motion blur which is very important for slow motion analysis.
TEST Slow Motion – iPhone 7 by Max Marsala:
IPHONE 7 CAMERA TEST! 1080p 60FPS, SLOW MOTION 120 AND 240 FPS! by Fig:
IPhone 7 Slow Motion Test!!!!!!!!!! by MC Productions:
One other thing to none besides the footage being slightly soft compared to the Galaxy Note 7 is that compression is limiting the video quality in slow motion mode. There are mosquito artifacts, macro-blocks and edge aliasing in heavy detailed objects.  This is common in Phones and it is the same quality essentially as the iPhone 6s and 6s Plus of last year.
iPhone7 slow motion video recording part 1 by Jaanki Lalwani:
iPhone 7 Slow Motion Test: Skateboarding by Chris Heck:
So which phone to get for slowmo?
If you already have a Galaxy S7, iPhone 6s or 6s Plus you do not need to get a new phone to have competitive slow motion quality. There is a slight increase in shutter speed in bright light which will aid in getting less motion blur. It could be new programming or the simple traits of the new sensor being put to work like faster line scanning. Whichever the case it does provide less motion blur.
The iPhone 7 also provides less noise, better low light performance and better dynamic range than the iPhone 6s of last year in all camera modes including slow motion but the increase while palpable in still images and regular 4k video is not a big enough change when it comes to slow motion.
The Galaxy Note 7 does provide a significantly sharper image in 720p 240fps slow motion compared to the iPhone 6s and iPhone 7  which is derived from skipping lines on the sensor which create aliasing and moire artifacts on the image.   If you don't mind these artifacts and you can get a non exploding Galaxy Note 7 then this is the phone for you. However if you are an iPhone person and want no severe aliasing and moire artifacts and can live with a little softer video which can improve in post production with a myriad of sharpening filters then the iPhone 7 is the clear choice.
One other big thing to note is the iPhone 6s and 7's ability to shoot at 120fps 1080p which none of the Galaxy phones are able to do. Those phones max at 60fps 1080p when it comes to full HD higher frame rates. This is one feather that is more shiny on iPhone 6s and 7s cap.
You can't go wrong with any of these phones or for that matter with last year's iPhone 6s which is now the best value of the bunch due to price drops when it comes to portable smartphone slow motion. If you already have one you can keep it but if you have a phone plan an iPhone 7 will work fine for your needs. That is until some adventurous manufacturers finally release higher than 240fps 720p quality on a smart phone.   – HSC


(Visited 8,823 times, 1 visits today)