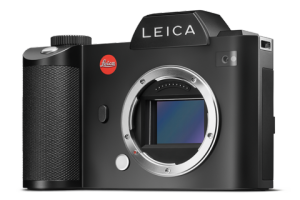 Leica introduced the Leica SL Typ 601 mirrorless ILC "Interchangeable Lens Camera" With three lenses for the new system:  the Leica Vario-Elmarit-SL 24-90mm F2.8-4 ASPH, Apo-Vario Elmarit-SL 90-280mm F2.8-4 and Summilux-SL 50mm F1.4 ASPH.
The Leica SL Camera itself has a 24MP Full Frame sensor based on the Leica Q camera sensor with modifications. Some speculate that the sensor is a Panasonic made part.  The camera can take 11fps continuous shooting and 4k video at 24p  and UHD at 30p. But what cought our eye was that it offers true 1080p 120fps mode and a 720p 120fps mode.  Why include the latter is anybodys guess but if it is a sensor crop at 720p it allows for slow motion Telephoto.  The 1080p 120fps mode uses the entire sensor area and down-samples to create the frame rate.  We did notice some moderate aliasing in the samples that have been released but nothing too pronounced.  The slow motion quality is actually extremely good and it is quite possibly on par with the best 120fps compact cameras out there today.
Video Features:
Leica SL Typ 601 Resolutions
4096 x 2160 (24p)

3840 x 2160 (30p)

1920 x 1080 (120p, 60p, 30p, 24p)

1280 x 720 (120p, 60p, 30p, 24p)

Cost?
So all of this greatness weather sealing, 4k and Leica goodness and superb build quality will not come cheap. You have to spend :
For the basic lens solution the Leica Vario Elmarit-SL  24-90mm F2.8-4 ASPH at $4,950  Will become an even costlier proposition. At $12,400 for the SL basic kit it is nearing Canon C300 Mk II Pricing but it does offer better slow motion idf that is any consolation.
It is never quite affordable for the common photographer when it comes to Leica and their brand. It is the Aston Martin or the Maserati of the camera world and the premium won't get you the best camera spec wise out there but it is a very serious imaging tool in it's own right.   At $7,450 USD it has a Price to Frame ratio of $62 bucks per HD Video frame.  It is clearly not ideal for the cost conscious consumer looking for high frame rate quality on a budget.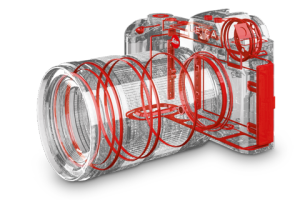 Sensor Specs:
LEICA SL TYP 601  Sensor Specs
Max resolution
6000 x 4000
Image AsPECT ratio w:h
3:2
Effective pixels
24

megapixels

Sensor size
Full frame (36 x 24 mm)
Sensor type
CMOS
Processor
Maestro II
Color space
sRGB, Adobe RGB
Color filter array
Primary color filter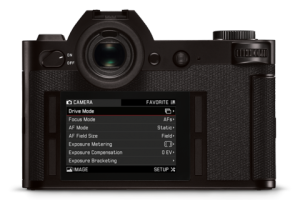 There is a lot to like in the camera and it looks to be the best Leica digital ever created in terms of functionality and image quality. They decided to go all out and support 4k video and 120fps 1080p HD which is something Canon still has to address in the 5D line at 1/2 the cost of the Leica SL and 1DX which shares a similar price range. It is good to see Leica stepping up the plate and offering something serious for the seasoned photographer that price is no object and for photographers who want the Leica brand and quality and uncompromising image quality and video features. It is a very good camera.
Leica SL Typ 601 main features at a glance:
24MP Full-Frame CMOS Sensor
Leica Maestro II Image Processor
Internal DCI 4K Video & V-Log L Gamma
1080p and 720p 120fps Slowmo Mode
10 Bit 4:2:2 4k Output to recorders.*
0.66″ 4.4MP 0.8x Electronic Viewfinder
2.95″ 1.04M-Dot LED-Backlit Touchscreen
Contrast AF System with 49 Fields
Up to 11 fps Shooting and ISO 50000
Two SD Card Slots; 1.3″ Top LCD Screen
Weather-Resistant Milled Aluminum Body
Built-In Wi-Fi Connectivity and GPS
Lens Compatibility "Good News":
"The exceptional compatibility of the Leica SL system also allows access to almost every Leica lens ever made, giving photographers the ability to use all of the quality Leica lenses they have invested in over time. All lenses for the Leica T camera can be used without an adapter on the Leica SL. In addition, adapters allow Leica S, M and R system lenses, as well as lenses from other manufacturers, to be mounted on the Leica SL. Additional Leica SL Lenses are set to be released in 2016. – Leica"
If you have Leica T, S, M and R lenses and do not want to spend up for the new SL glass then you are in luck, making the camera an even better proposition if you plan to buy it.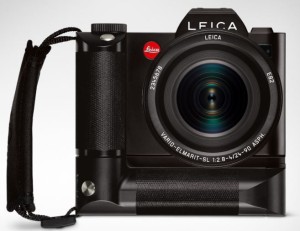 Video Samples:

We found some samples that show what the video slow motion and 4k modes can do in the camera. We believe the quality is very good and a very big bonus for this system…
Leica SL 120fps video at 1080p by James Abbott:
Fred Mortagne with the Leica SL in Los Angeles by Leica Camera:
Leica SL 4K Sample Footage Clip by Photography Bay:
Leica SL – HHN 25 by Louis Ferreira:
Hands-on with the Leica SL by Straits Times:
Leica SL 4k- Jimi Hendrix – Let Me Stand Next To Your Fire by Louis Ferreira:
We will need more 120fps samples to rank the Leica SL Typ 601 in our Guide but rest assured the price will make it rank lower. We feel anything in the top 5 is a better value for slow motion but it is undeniably a great camera what Leica has brought forth with this release. They are now competing head to head with the best instead of catching up. The only hindrance is the price but you are not going to price a luxury brand with the rest of the pack, it is a product for a specific set of people and it delivers in all fronts when it comes to that market. Well done Leica! -HSC
You can Pre Order the Leica SL Typ 601 at Adorama Below and Help HSC in the process at no extra cost to you: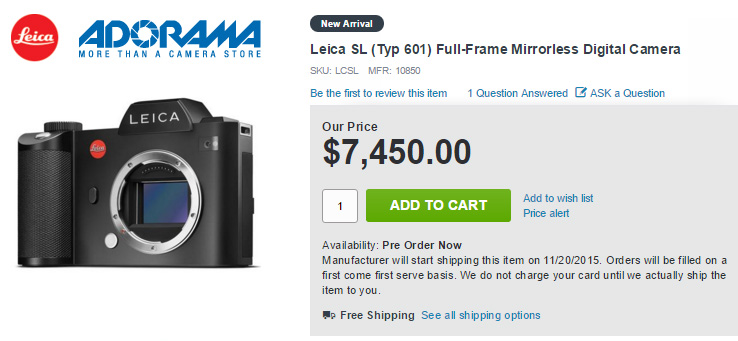 (Visited 1,891 times, 1 visits today)