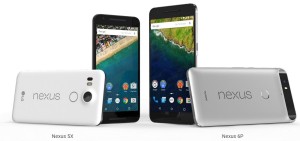 Now that the Nexus 6P has been getting into the hands of reviewers you can clearly see that the slow motion mode has great quality.  It has audio same as the iPhone and the resolution in 240fps mode is on Par or might be better than the iPhone 6s.  Testing side by side will be a way to put that to rest but it is clear Google and Huawei have made the camera in the Nexus 6P a real contender for quality.
It is easy to see that the quality at 240fps has very good color rendition, line resolution and very very low artifacts.  We can finally see an alternative to the iPhone line when it comes to slow motion in the Nexus 6P phone.  Samsung has 120fps in their flagship phones which isn't bad but at 720p and with aliasing artifacts it is no real contender. Look at the samples below to check the Nexus 6P showing it's prowess when it comes to high frame rate video recording.
Nexus 6P 240fps video outdoors, well lit by SlashGear:
Nexus 6P 240fps video indoors, low light by SlashGear:
HSC: While quality in good light is outstanding for a phone with the Nexus 6P, it goes downhill when light levels drop. This is not an isolated case for this phone but of every sensor especially mobile sensors due to the small light gathering area. As frame rates increase and light is scarce; noise and artifacts start to alter the image. The iPhone 6s has similar levels of quality degradation when it comes to low light shooting in 240fps mode.
Nexus 6P Slow Motion video sample by Android Central:
Nexus 6P Camera 240 FPS Recording of Hummingbird originally shared by Android's VP of engineering Dave Burke:
What about the Nexus 5X?
As a Bonus we also found a couple of Nexus 5X slow motion videos at 120fps.  The quality is ok but not stellar. However it is too early to tell how much quality will be able to be extracted from these lean Android phones.
Slow Motion Nexus 5X Test by Dean Jones:
Google Nexus 5X  LG slow motion video demo by nieuwemobielnl:
Nexus 5X Slow Motion camera sample by Android Central:
There will be more samples in the future but we wanted to share the early ones. Until we can test more samples it will be hard to gauge where the phone stands but the Nexus 6P seems to be a contender to steal the best smartphone slowmo mode from the Apple iPhone 6s.  We will update our camera guide accordingly when the quality samples are good enough. Thanks for reading – HSC!
(Visited 5,134 times, 1 visits today)