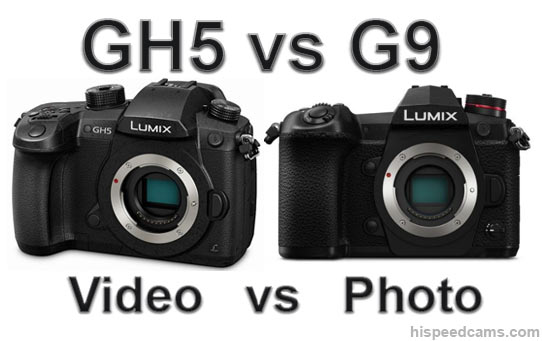 Panasonic seems to be doing a lot of things right lately with their fantastic GH5 with 10 bit recording and 4k 60p for the first time in a mirrorless camera and of course the 180fps Full HD slow motion to boot.  The just-announced Lumix G9 is a monster of a camera in its own right but Panasonic is right to segment it as a Stills first and video second machine.
The GH5 is the best video-centric portable camera in recent memory and the aim with the G9 is to go after the Sony a9 which is arguably the best stills camera ever conceived performance wise.  The G9 is capable of shooting 60 RAW images in a single burst per second and while the buffer is only 50 RAWs worth; it becomes easily renewed thanks to dual card slots.
Panasonic G9 Main Feature Highlights:
20.3MP Digital Live MOS Sensor (Same as GH5)
Venus Engine Image Processor (Improved from GH5)
UHD 4K 60p Video 150mbit/sec
1080p 180fps VFR Mode
80MP High-Res Shot Mode (Combines 8 Shots in RAW or JPG)
5-Axis Sensor Stabilization; Dual I.S. 2  6.5 stops worth!
0.83x 3.68m-Dot OLED Viewfinder
3.0″ 1.04m-Dot Free-Angle Touchscreen
Top Status LCD; Rear Joystick
Advanced DFD AF System
6K PHOTO & 4k Photo Mode with Pre Burst!
ISO 25600 and 60 fps Continuous Shooting
Dual UHS-II SD Slots
Wi-Fi & Bluetooth
USB3 Battery Charging Plug!
At first glance, there is really no big differences on the whole with the GH5 but you have to really dig in the spec sheet to appreciate what has been done here and why the GH5 not only remains relevant but essential in the line-up!
80MP High Res Mode:
The addition of the Olympus/Pentax Style High Res shot mode allows for the sensor to merge 8 – 20.3 MP stills shots into either RAW or JPG in camera while on a tripod or very stable surface.  The end product is an 80MP shot with outstanding color and sharpness that should rival Medium Format cameras.   For landscapers who are shooting still life scenes, this should be worth the purchase of the camera on its own.  However as we have seen with other similar systems that do the merging is that motion artifacts from foliage, water, birds and other parts of the scene could be a detriment to the shot. For product photography and studio setups, this is not a problem, however.
There is a sense that the GH5 sharing the same sensor and also having a 5-axis sensor stabilizer, that it should just be a firmware release away from having this functionality built in.   But the deeper buffer memory on the G9 might be needed for this to be implemented. However, the GH5 should be able to produce a 40MP shot from 4 shots without trouble if buffers are a concern.
Video Crippling or Heat Buildup?
The Panasonic G9 has impressive video built in but it is a far cry on closer inspection to the GH5 in several aspects. The table below compares the GH5 against the G9 video wise:
GH5

G9

Rec Duration
4k
23.98, 29.97, 48, 59.94 fps
23.98, 29.97, 48, 59.94 fps
10 Minutes
1080p
1920 x 1080p at 29.97, 59.94
1920 x 1080p at 29.97, 59.94
30 minutes
Slow-Mo
12,20,22,24,26,28,36,48,60,72, 84, 96
60fps or 180fps (No 120fps)
10 Minutes
 
108,120

,132,144,156,168 & 180fps

20mbps
Codec
100, 200,150, & 400mbps 10 bit rec except 60fps 4k.
No 10 Bit, Only 150mbps 4k
 
1080p  20,24,28,72,100 & 200mbps
28mbps 1080p Very Low
5-Axis Stabilizer
5 Stops Dual IS
6.5 Stops Dual IS
GH5 Has Unlimited Recording Time

hispeedcams.com
As you can see from our comparison the GH5 is in a whole other league when it comes to video recording.  The G9  slow motion VFR mode has only 60fps 28mbps and or 180fps recording at up to 20mbps which is a far cry from up to 200MBPS on the GH5 and the plethora of intermediate frame rates like the excellent artifact free 120fps on the GH5 which is free from resolution loss and moire.
The G9 180fps VFR mode will probably be full of aliasing artifacts and has a 10min time limit. The 60fps 4k, however, should be the same quality as the GH5s with 150Mbps with of course the 10 min time limit.  For 1080p the 28mbps cap on the G9 will be a deal breaker for quality and of course the 29min 59-second cap in recording as well.  There is no question the G9 can't hold a candle to the pro features of the GH5 video modes.
The GH5 has heat dissipation in a class of its own according to Panasonic and why the G9 cannot go head to head on duration in video recording and bit rates for the codecs.  We will not be surprised to see a hack of sorts on the G9 to remove the time limitations.  However, that may damage the camera electronics by going above spec!
 What About the Improved In Body Stabilizer?
This is really an upgrade, the GH5 allowed for up to 5 stops using Dual IS 2.0 with compatible lenses and offered about 4 stops without those lenses and for manual lenses in the best cases. The G9, however, estimates 6.5 fstops of stabilization with any lens and with or without Dual O.I.S. 2.0  However if you use the new Dual OIS lenses you gain better telephoto stabilization and a learning algorithm while walking along with the camera for example.  This is a really impressive spec and it improves on the already class-leading in body IS of the GH5.  The G9's in body IS is probably the new standard for the feature on any camera!
Panasonic G9 Image Stabilisation Demo by Photo By Richard:
LUMIX G9 first look: the ultimate photography camera by Panasonic Australia:
Is Video AF Improved?
Quote from dpreview staff: "Encouragingly, the G9's autofocus in video mode seems much improved over previous models and less prone to 'hunting'. In the words of our very own technical editor Rishi Sanyal, this makes autofocus in video mode 'usable'. High praise indeed, as anyone who knows him will tell you."
So based on that quote it will be a matter of testing the camera and seeing if it really is improved compared to the GH5 in that aspect.  Panasonic may have stumbled on an improved algorithm with the G9  development team and it should be ported ASAP to the GH5 in order for it to remain competitive in this very important video-centric spec.
If the G9 has better video AF than the GH5 it means that the Photo centric camera is better at AF in continuous video mode than their dedicated video product which seems like a cruel joke.  We expect Panasonic to keep improving the GH5s video AF algos to be not only usable but dependable in continuous focus tracking of people and other subjects and fix the Achilles heel spec that compared to the competitive Phase AF cameras still falls flat.  A much improved GH5 AF in video mode could be the killer weapon for longevity sales of this camera.
In our view seeing as the G9 and GH5 share almost the same electronics, it should be entirely possible to port the AF algorithm for video mode intact and call it a day.   Panasonic should get working on this immediately!
Should I get the G9 or GH5?
In a perfect world, we would only have a single camera for photo & video but the G9 should be your micro 4/3 camera choice for stills, there is no question. If you also do limited video you are going to be easily content with the G9 as it has 4k 60fps, 1080p 180fps and 24,30 4k and 1080p modes. This is better than most cameras the competition has to offer.
However, the time limits, lower bitrate codecs, lack of 120fps 1080p slow motion which is free of artifacts, & lack of 10 bit and lack of video aids besides peaking means this camera is severely undercut by the GH5 in motion recording.
The GH5 is also a very good stills camera with 12fps shooting, the same sensor as the G9 and for the most part the same image quality in RAW with only JPG being a little better and cleaner.   The viewfinder while not as good as the G9s is still excellent as is the AF speed at 0.05seconds instead of 0.04sec on the G9 which is negligible.
PANASONIC LUMIX G9 HANDS ON!!! Compared to GH5 by Ben Fox:
If you already have a GH5 then you are set with still the best m43 camera out there in terms of hybrid performance. If you are on the fence then the G9 is worthy for stills primarily and the GH5 for video which is the Panasonic intention by creating this camera in the first place.
For slow motion there is no question that the GH5 should be your pick which allows for better color retention, better frame rate selection and higher bit rates which in the end matter a lot to quality footage.
We are still probably a year and a half away from a GH6 and that camera should be outstanding and a clear upgrade from both the GH5 and G9 of today with features refined, AF that should eclipse the current offering and maybe 6k or 8k non-anamorphic video with 240fps 1080p and 120fps 4k to boot if we are lucky.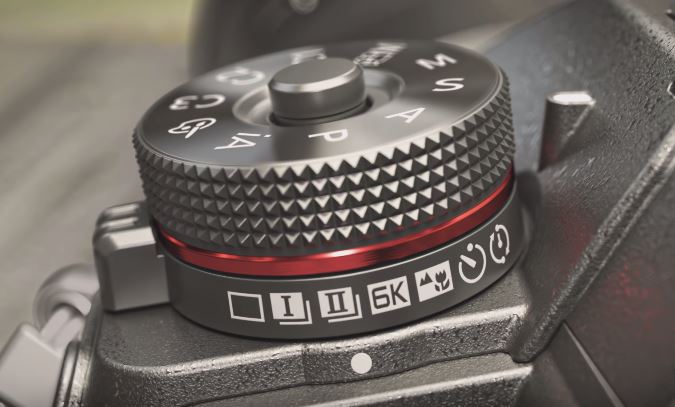 Maybe Panasonic is listening and planning for a GH5 Mark II by mid next year with improved AF and a body closer to the G9 with the red accents, now that would be nice! -HSC
Comment Below on the G9:
(Visited 14,041 times, 1 visits today)