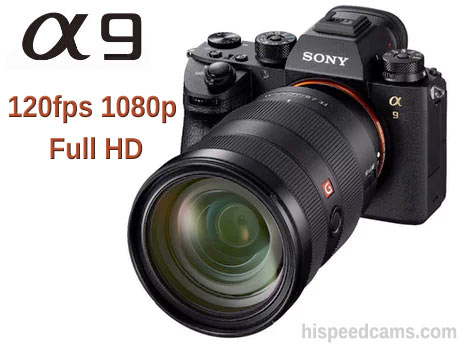 The Sony a9 impressed with its full frame 20fps Stills shooting at  24.2 Megapixels.  It is probably the most groundbreaking camera performance wise we have come across for sports shooters in a decade.  The AF performance is second to none and as recent samples show it is just as good in video mode. Sony has cracked the continuous AF for video performance threshold where it can be used for production. That is no small feat.
What was totally unexpected was that the 120fps slow motion mode at full HD, which has a full sensor downsampling without crop of the 35mm FF sensor, is not only good; but probably the most detailed full HD slow motion mode we have seen in a DSLR or Mirrorless camera to date.
Sony a9 Slow Motion has the Best looking 120fps Full HD footage yet!
We were kind of underwhelmed by the slow motion capping at 120fps when it is using the same stacked sensor technology as the Sony RX series of cameras.  It would have been incredible if it did 240fps in 1080p but that wasn't in the cards for this generation. What we do have however is the most impressively detailed 1080p 120fps image we have come across outside dedicated slow motion cameras. The image is so good from the oversampled source that the slow motion quality is crisp, detailed, absent of artifacts or moire and so much more.  
For many 1080p shooters like wedding videographers and sports, you want to probably stay in the 120fps mode for the entirety of your shoot. Therefore you can use ramping slow motion in your edit at any time. The quality is jaw-droppingly good and a testament to the technological lead Sony has advanced with Stacked Memory  BSI Sensor CMOS technology.
Sony A9 Review pt.2 – Photos + 4K & 120FPS Video – AMAZING AF by Max Yuryev:
The Video above by YouTuber Max Yuryev "Subscribe Here" shows how the Sony a9 is able to effortlessly record 120fps footage that is smooth, artifact fee, noise free and extremely detailed.
The AF is in another league!
We are extremely impressed by the slow motion quality but that is nothing when the focus is off. Fortunately, the Sony a9 is able to AF in full HD slow motion as well as 4k with perfect results most of the time thanks to it's ground-breaking 693 Full Phase Detection AF points.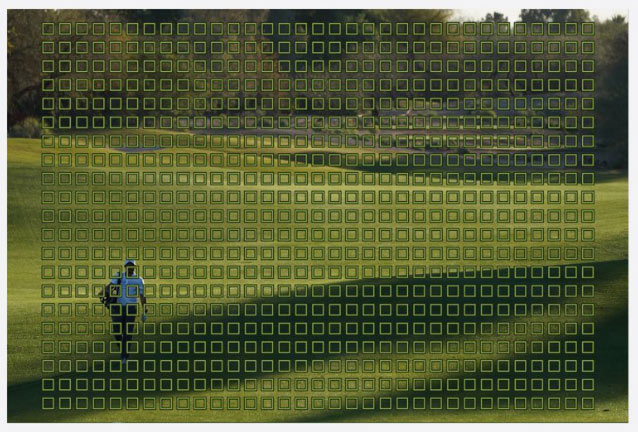 Looking at the frame above the AF coverage of the camera destroys competitors with extreme coverage and performance. The camera is a monster when it comes to AF which is needed when you are shooting 20fps still images for over 10 seconds with the ability to track subjects and keeping them in perfect focus for the majority of the burst.
The Camera is able to AF in Slow motion 120fps mode just as good with easy & smooth transitions that translate also to other frame rates in full HD and 4k video with killer results.
If you are a sport's shooter and need a 4k camera that can track a subject in full video mode the Sony a9 is the answer you have been waiting for. We are not exaggerating when we say the performance is a notch above everything else on the market today.
Lens Adapters are slow: One thing to keep in mind about Sony E-Mount cameras is that the lens compatibility with Auto Focus falls apart when you steer away from Sony lenses and use electronic adapters. Canon, Nikon, and other adapted AF capable lenses will not perform to the same level when it comes to Auto Focus performance. This means that to get the AF+Video performance you need to change full lens & camera systems.
The Sony a9 5x Slow Motion (120fps) by The Gary Fong Channel:
Ok its great but it is not an a7s!
We have been waiting for the a7s Mark III to be announced by sony for some time. The camera has a lot of expectations to fill when competition by the likes of the GH5 is creating all sorts of video-centric expectations around competitors.
If Sony is able to migrate the stacked sensor technology to the a7s III with the AF performance of the a9 then it will really be the most coveted video-oriented mirrorless camera.  If that is also a chance for sony to introduce 240fps Full HD and 4k 60fps as features of the camera than we see Panasonic having trouble moving GH5 cameras without some sort of price drop.   Sure the a9 is an expensive camera and the a7s III will probably be close to $4k when released but the performance gap will be undeniable.
We only hope Sony is pushing the stacked sensor technology on their upcoming releases as the market is now expecting this type of performance which is miles apart from the competition. Canon, Nikon, Pentax & Panasonic better have something to counter the stacked sensor tech from Sony but our best bet is they will have to use Sony's own sensors in many of their cameras. Innovation, in the end, can bring huge market shifts and Sony is holding the trump card for now. -HSC
(Visited 2,664 times, 1 visits today)