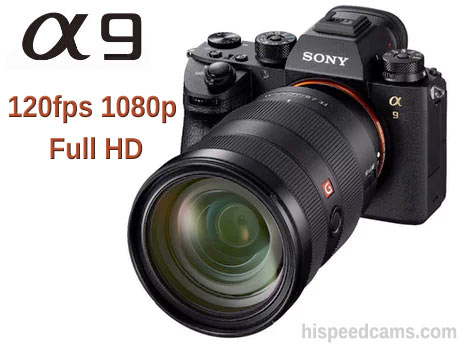 Now that the Sony a9 has been shipping for a few weeks it is time to re-visit and look at the slow motion 1080p quality that the camera touted at release. It is clear that the camera is intended for the midrange crowd with it's hard to swallow price tag but that does not mean you can't think of it as a good video camera alternative.
It is also now more inclined to be used by video professionals because Sony has stated the a9 will have an S-Log update in the near future that will allow it to shoot on a flat video profile for LUT grading. Autofocus is the best yet on this camera and on the samples below you can see it in action; barely missing a beat on hard scenes.
One thing to point out is that dynamic range seems to be capped when shooting video on this camera for now which means the S-Log update will fill the gap in highlight and or shadow detail retention when it comes to video. It should also apply to the slow motion mode. We invite you to see the samples of 120fps 1080p footage we have gathered below. I think you will agree the Sony a9 has some serious image quality prowess!
Sony a9 Slow Motion Samples:
Sony a9 Slow Motion Test – 1080P 120fps Brandon Meek:
Sony A9 Slow Motion S&Q 100 fps by Alin Popescu:
Sony A9 Slow Motion 120FPS Video Sample by TheDigitalDigest:
Gin slow shot on Sony A9 byAydin Productions:
Sony A9 120 FPS Video Footage + Auto Focus Test by Kevin McClelland:
【Sony A9】1080P 120fps Test C by mobile01:
【Sony A9】1080P 120fps Test B by mobile01:
【Sony A9】1080P 120fps Test A by mobile01:
Sony Alpha A7s – 120fps Slow Motion Test by Brolf:
【Sony A9】1080P 120fps Test D by mobile01:
Sony A9 + SEL70200GM + SEL20TC 1080P 120fps by mobile01:
【Sony A9】1080P 120fps Black Swan by mobile01:
There you have it!  As if it is no surprise the camera delivers outstanding image quality in photo and video mode along with superb 120fps 1080p detail, dynamic range and also audio recording in both 100p and 120p.  We wish it had also 240fps as an option considering how good the quality is but we will have to wait. It is by far the best DSLR or Mirrorless camera when it comes to 120fps quality slow motion. Add to that glowing recommendation the fact that the Sony a9 continuously autofocus in this mode as well and it becomes a dream to use.  We sincerely hope to see this level of performance on Sony's future products in the mirrorless space. We can all dream of a slow motion AF capable Sony a7s III with 240fps right? -HSC
(Visited 1,194 times, 1 visits today)