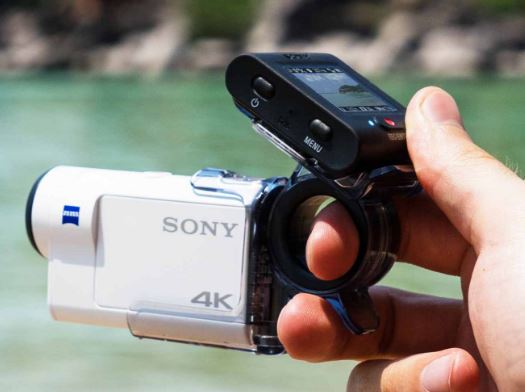 In a very quiet update last week Sony released a low end action camera to cater to the lower end crowd that wants better performance than the current GoPro options but with a limited budget resource. In comes the Sony FDR-X3000 4K Action Camera that brings 4k and impressive image stabilization to the $399 USD action camera bracket.
The big deal in this camera is the Balanced Optical SteadyShot (or B.O.S.S.) which uses the entire optical lens path to reduce vibration and motion. Previous systems only moved an element inside the lens to alter the light path. The new system is  more effective at reducing rolling shutter artifacts and wearer induced motion to produce stable and less jittery video even at 4k.
Sony FDR-X3000 Action Cam 4k Main Specs:
Supports 4K, 1080p, 720p, and 480p Video
Optically Stabilized Ultra-Wide Lens
Wi-Fi for Remote Monitoring and Control
Included Housing Waterproof to 197′
12MP Still Photos
120 fps in 1080p and 240 fps in 720p
XAVC S and MP4 (H.264) Recording
Built-In Stereo Audio Recording
AE Compensation and Manual White Balance
Reduced shake demo with Balanced Optical SteadyShot by Sony:
As you see above in the overly exaggerated motion in their simulated video, the B.O.S.S. system is quite good at making pleasant video from even motion prone shooting situations. As to the effectiveness in more demanding situations; it will be a matter of looking at some real world samples. One thing is for certain, it beats a non stabilized GoPro Hero Black competitor or other when it comes to stable footage.   The fact that it works at 4k and not only at 1080p or 720p like some other stabilized action cameras makes it even more appealing.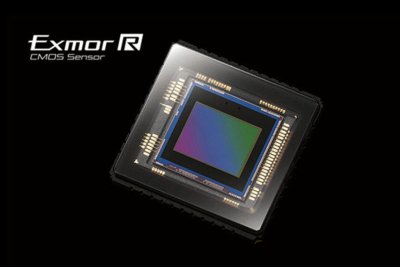 What about Slow Motion Performance?
While there is nothing truly revolutionary in the SonyFDR-X3000 4K Action Cam when it comes to slow motion frame rates in this camera; it is nice to see the same level of performance you expect from the GoPro Hero 4 Black at 120fps 1080p and 240fps 720p recording. The XAVC S codec at 100Mbps 4k 30p is comparable to the Alpha line of cameras and or the Panasonic 4k H.264 codec implementation which is very good. See frame rates below:
4K  XAVC S
3840 x 2160 / 30 fps (100 Mbps) / 25 fps (100 Mbps) / 24 fps (100 Mbps)
High Definition  XAVC S
1920 x 1080p / 60 fps (50 Mbps) / 50 fps (50 Mbps) / 24 fps (60 Mbps)
High Definition  XAVC S
1920 x 1080p / 30 fps (50 Mbps) / 25 fps (50 Mbps) / 24 fps (50 Mbps)
High Definition -Slowmo
XAVC S  1920 x 1080p / 120 fps (100 Mbps) / 100 fps (100 Mbps)
High Definition- Slowmo
XAVC S  1280 x 720p / 240 fps (100 Mbps) / 200 fps (100 Mbps)
The new Live View Remote control makes it easy to monitor and access settings for the camera in a wearable accessory.  While cool and useful it will ad $149.99 to the $399.99 camera kit in pricing.
There is a $549.99 kit with the camera, case, common accessories and the Live View Remote as an all included bundle option.  This camera can be used as is but it does scream for the Live View remote for ease of use and accessibility.
Sony Europe Full Rundown of features including footage samples:
Adorama FDR-X3000 4k Pre Order Page:
Sony FDR-X3000 4k Action Cam Unboxing by Richard Sumilang:
SONY ActionCam FDR-X3000/SBS Review Settings Comparison by Snow Renkon
Final Word:
Looking at the kit here, it is clear that Sony has been extremely aggressive in eating GoPro's camera market share in the last two years. They offer better performance for a comparable price along with stabilization and other innovative features like the new Live Remote.  We would be hard pressed to recommend any other action camera at this time other than the Sony FDR-X3000 in the $399-$549 price bracket.  A GoPro Hero 5 might disrupt things but it is clear Sony is of now the best option out there with this new camera. You really can't go wrong when it comes to sensor, lens, codec and stabilization performance.
Will begin shipping Mon, Sep 26, 2016! See Here!
(Visited 11,848 times, 1 visits today)