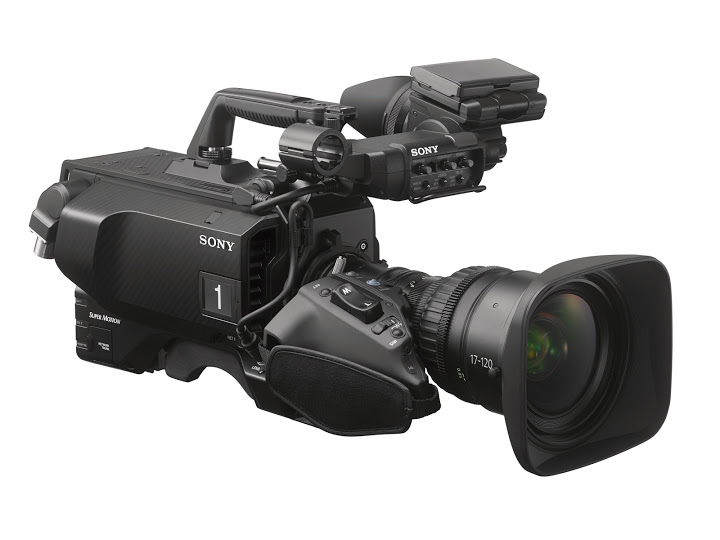 Sony has rocked the slow motion 4k world today with the Sony HDC-4800 Professional Live Event and Sports shooting camera released today at NAB 2016 in Las Vegas. It has a very impressive spec sheet for slow motion enthusiasts. And it is the first true super slow motion camera from sony that shoots above 250fps in 4k resolution.  Quite a beast!
If you were thinking about getting excited about this camera's price, let it be known that Sony has not shared the pricing details but we expect it to be high four figures maybe more.
Important Specs:
Super 35mm 4K CMOS sensor
8x 4K – 480 fps 4K at 60fps
10x 4K – 480 fps 4K at 48fps
16x 4k –  480fps 4k at 30fps
20x 4k –  480fps 4k at 24fps
12x HD – 720 fps 1080 60P NTSC
16x HD – 800 fps 1080 50P PAL
Motorized Neutral Density  filter
Wide color space:

BT.2020

and

BT.709

supports PL mount lenses
"the BPU-4800 enables up to four hours of continuous 4K capture at 8x super motion without transmitting image data from the camera to a live server"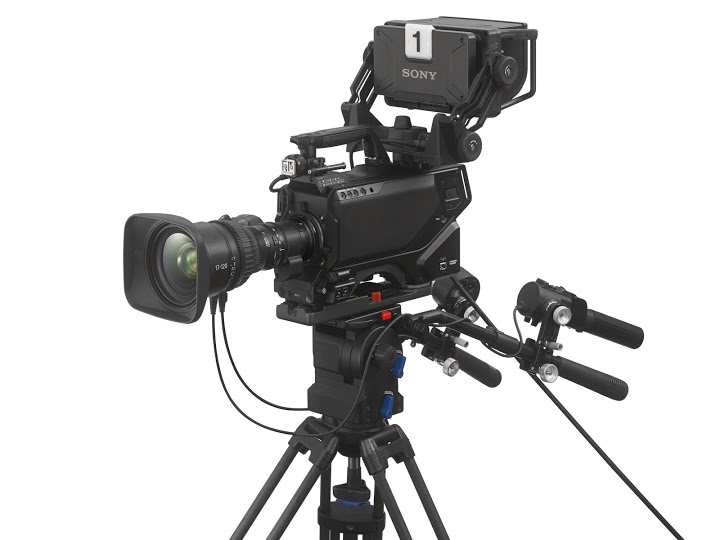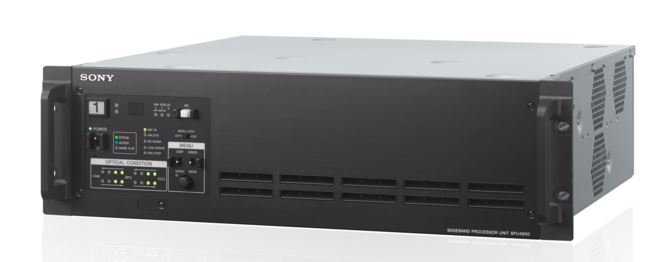 "The HDC-4800 can capture content in HDR (High Dynamic Range), with an expanded range of brightness levels bringing new levels of impact and realism to live sports footage."
HSC –There is no question this is professional cutting edge gear. The primary customers will be sports networks of the likes of ESPN and NBC sports and CBS Ports which shot with the camera at the superbowl event 2016 with nobody noticing.  This is not a very portable solution although it can be used like that also.  This is a camera aimed to capture at immense data rates and in extreme color spaces that have no compromise for the professional TV and production houses.   The Phantom 4k maxes out at 1000fps at full 4k which is double what this Sony HDC-4800 camera can do but the flexibility and ecosystem Sony offers is hard to beat for production outfits and live broadcast.
Sony has aimed high with the HDC-4800 and it seems they succeeded in making a monster of a camera. The good news is that this technology will be able to trickle down in time to lower end models.  Sony is becoming a leader in high frame rates with uncompromising quality and for better or worse they basically own the majority of the sensor business. These cameras are part of what that technology dominance allows.
We hope to get more information and sample videos of the HDC-4800 4k  in action as they become available.  Even when the best chance of seeing the hardware will be at a sports venue being handled by the best TV sports camera people in the business.
Skip below the press release for footage and the camera announcement video!
Sony Official Press Release:
by Communications 04/17/2016, in NAB, Sony Professional
Las Vegas (NAB, Booth C11001), April 17, 2016: Sony's newest camera system combines 4K resolution with enhanced high frame rate capabilities — 8x at 4K, and up to 16x in full HD. This power is combined with dynamic center cut-out and zoom capabilities for live sports and event production.
The new camera, model HDC-4800, is complemented by the BPU-4800 combination baseband processor unit/replay server, creating a fully networked, 4K live ultra-high speed production workflow.
The HDC-4800 uses a new Super 35mm 4K CMOS sensor and wide color space (BT.2020 and BT.709).  It also supports PL mount lenses that can capture high resolution, clear and crisp images for live sports shooting. HDR support is under development and will be available in the near future.
"This camera system can do a lot of everything — very high frame rate, very high resolution, and it works seamlessly within Sony's current HDC family to give users a familiar yet powerful and new production tool," said Rob Willox, marketing manager for content creation, Sony Electronics. "This is the future of live production, designed to satisfy the storytelling aspect of modern sports production."
The HDC-4800/BPU-4800 camera system also creates a companion system for Sony's HDC-4300 4K/HD camera with a 2/3-inch image sensor.  Like the HDC-4300, the new HDC-4800 networks with Sony's industry-leading HDC series cameras. The two systems blend seamlessly with matching colorimetry and a deep toolset of camera adjustments. Both systems take advantage of existing build-up kits, remote control panels, master setup units and viewfinders.  As a result, directors and operators can maintain their approach to live events — including camera angles, zoom ranges and iris settings – while using familiar camera technology to advance into ultra-high frame rate production.
The BPU-4800 is a separate unit that connects to the HDC-4800 with a SMPTE optical fiber cable for 4K High Frame Rate (HFR) signal transmission.
With its large storage capability, the BPU-4800 enables up to four hours of continuous 4K capture at 8x super motion without transmitting image data from the camera to a live server.  In live sports, producers risk missing critical moments when the camera transmits image data to a live server, because built-in memory can quickly reach capacity when shooting and transmitting simultaneously.  The BPU-4800 eliminates that risk.
The BPU-4800 replay server function can also offer "Share Play" operation with the PWS-4500 multi-port 4K/HD live server connected with a dedicated IP network.  Image data recorded in BPU-4800 can be accessed by an operator of PWS-4500 through network.
The addition of other 4K products,  XVS series multi-format switchers capable of real-time 4K signal processing, and Sony's new BVM-X300 4K OLED or PVM-X300 4K LCD monitors create an end-to-end 4K live production solution.
The HDC-4800 and BPU-4800 are planned to be available in August 2016.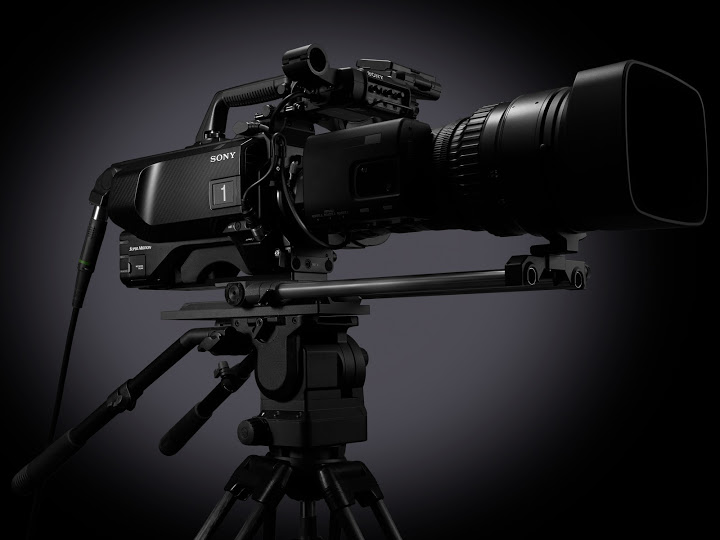 Sony NAB Press Event Video – Skip to minute 40 to see the camera:
Sony HDC-4800 Press Release here!
Sony HDC-4800 Feature Page Here!
(Visited 3,490 times, 1 visits today)