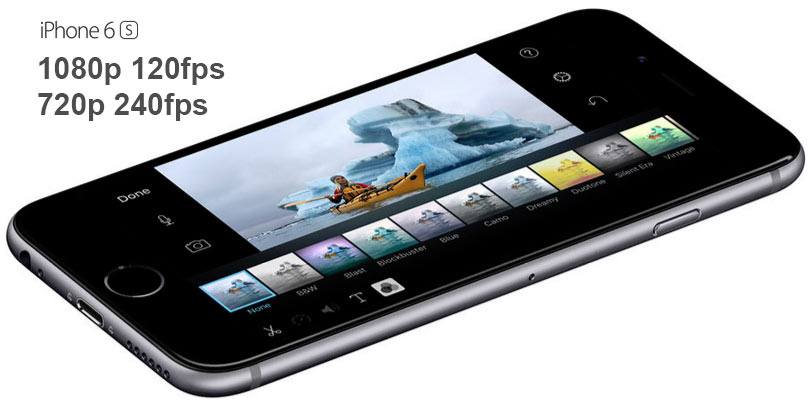 Update 9/10/2015:  It is confirmed that the iPhone 6s has 2GB of RAM which is twice that of the previous iPhone 6 release. The iPad Pro has a large 4GB of RAM as confirmed today also!
Now that the dust has settled with the Apple keynote announcements over it is time to examine what the new iSight camera of the iPhone 6s and 6s Plus can do when it comes to recording video and Super Slow Motion.
The previous generation iPhone 6 and 6 Plus had pretty good slow motion specs with up to 1080p at 60fps and 720p at both 120fps and 240fps.  It has been one of the best portable alternatives for slow motion video capture for the last year.  The new iPhone 6s and 6s Plus have upped the specs in the camera department with what is claimed to be the best yet for an Apple device. It is clear that a lot of new technology has gone into maintaining the pixel quality of the back camera with now 12MP instead of 8 Megapixels.  The keynote pointed to the choice of upping the resolution being done only after the technology would not degrade image quality performance by adding more pixels in the same sensor space.   As to the full validity of the argument it remains to be seen how good of a camera it really is but at first glance it looks to be a very good shooter with a lot more resolution.
Video Recording iPhone 6s and 6s Plus 12MP Camera:
4K video recording (3840 by 2160) at 30 fps
1080p HD video recording at 30 fps or 60 fps
720p HD video recording at 30 fps
Optical image stabilization for video (iPhone 6s Plus only)
True Tone flash
Slo-mo video support for 1080p at 120 fps and 720p at 240 fps*
Time-lapse video with stabilization
Cinematic video stabilization (1080p and 720p)
Continuous autofocus video
Improved noise reduction
Take 8MP still photos while recording 4K video
Playback zoom
3x zoom
Face detection
Video geotagging
Little fanfare was done of the new 4k recording mode which is a first for an Apple device and over 2 years late compared to competitors like Samsung. It is good to see Apple finally embracing the 4k video bandwagon.
iPhone 6s TV Launch Ad:
Slow Motion Features:
The slow motion features on the iPhone 6s and 6s Plus are not revolutionary but evolutionary. They are an improvement over the iPhone 6 by adding 1080p at 120fps instead of the max 60fps before. The 720p mode remains capped at a maximum of 240fps.  There is no footage available yet of the quality of these modes and if they have been improved with less aliasing and moire.  There is a 3x zoom video feature that could be a 1:1 pixel crop of the 12MP sensor in order to deliver 1080p video with apparent zoom.  The Slow motion mode at 120fps in 3x zoom mode could be extremely clean of artifacts if this is the case. We will know more as the phone is tested.
Be aware that optical image stabilization is only available in the 6s Plus model and not the regular 6s, this is the same as in the previous iPhone 6 and 6 Plus generation. The discrepancy comes from the protruding lens elements in both phones being of different depth in order to fit the stabilization mechanism.
 iPhone 6s Unveiled video re-share by AllMailOnline:
FaceTime HD Camera Specs:
5-megapixel photos
720p HD video recording
Retina Flash
ƒ/2.2 aperture
Auto HDR for photos and videos
Backside illumination sensor
Exposure control
Burst mode
Timer mode
Face detection
There is a big disappointment when it comes to the front facing camera in the new iPhones.  For starters even with a 5MP sensor the maximum video resolution is 720p.  As to why the limitation it probably has to do with reducing bandwidth access from the front camera to the system.  This is something that should be improved in a year with the iPhone 7 release.  There is no indication on the official Apple specs of the inclusion of a slow motion mode on the front camera, we are investigating if the phone actually permits this but will probably know more after it is shipped and tested.
16GB Memory is Just Way Too Low!
Another gripe is the once again ridiculous small memory of 16GB for the lower end models of the iPhone 6s and 6s Plus.  16GB in this day and age is such a small amount that you cannot really use the phone with any liberty for taking video or images for any usable time as the system software and minimum app install takes almost all of that space already.  You will have to spend a lot more for the 64GB and 128GB models as there is no 32GB model available. This is something that really pisses off many buyers and what it really shows is the ability of Apple to  maximize profit at the expense of the unwary consumer.   The lack of an expansion card port also doesn't help much since the phone is sealed and you cannot increase the memory space.  The lowest end model should be a 32GB device and not a 16GB there is no real defense for doing this today with the plethora of apps and image sizes especially with a 12MP camera and 4k video.
16GB
From

$649   

$32.45/mo. with
annual upgrade
64GB2
From

$749   

$37.45/mo. with
annual upgrade
128GB
From

$849   

$42.45/mo. with
annual upgrade
The iCloud storage costs have been cut in half and you can get 50GB for $0.99 a month or just under 12 USD a year.  If you store everything there then a 16GB model along with this storage plan could work out for you. However we still recommend going for the 64GB if you plan to do any 4k or slowmo video and want enough record time to be comfortable.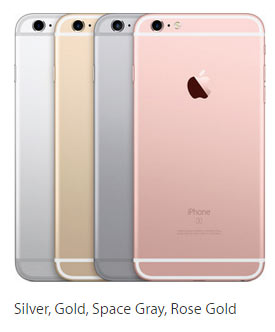 The other big device announcement the iPad Pro: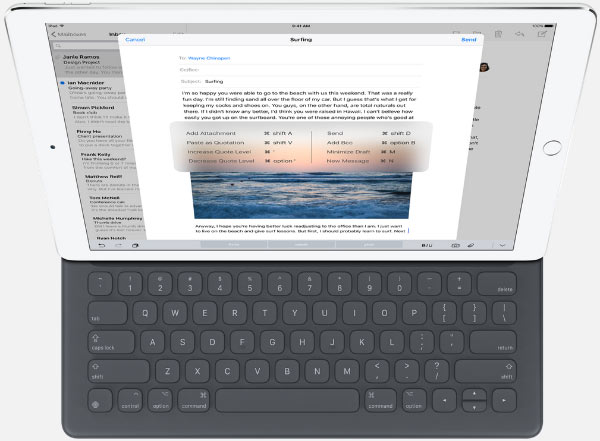 Video Recording

1080p HD video recording (30 fps)
Slo-mo (120 fps)
Time-lapse video
Video image stabilization
Improved face detection
3x video zoom
Video geotagging

FaceTime HD Camera

1.2MP photos
ƒ/2.2 aperture
720p HD video recording
Backside illumination
Auto HDR photos and videos
Improved face detection
Burst mode
Exposure control
Timer mode
As you can see the iPad Pro has a 120fps slow motion mode. We estimate it is 720p in quality as 1080p is restricted to 30fps.  The omission of 4k video is also a disappointment here as it seems it is just the inclusion of the same camera on the iPhone 6 or maybe the iPad Air 2.  There is no Back camera flash module like competing tablets and there is also the same low memory spec jump for the lower end model.  32GB on an iPad Pro is better than the iPhone 16GB but it is probably very restricted when the apps and games it is supposed to support are installed. Expect to need the 128GB version as there is no 64GB version which is the same forced to overspend for memory idea as in the iPhone 6s.
Capacity and Price1

Wi-Fi models

32GB

$799

128GB

$949

Wi-Fi + Cellular model

128GB

$1079
The iPad pro is an expensive proposition especially if you ad the Pencil $99 and Keyboard $169 attachments.   A fully kitted Wifi 128GB model will cost you  $1217 without Sales Taxes applied.   And up to $1347 for the 4G  capable model.    It is Apple's answer to the Microsoft Surface product line which has had a similar case/keyboard and pen accessories for years.   Apple seems to forget to credit design teams of other companies when their products look very much like the competition.  As for the Apple Pencil, the Wacom folks will probably be really scared right now as their entire product line is under attack by the iPad Pro.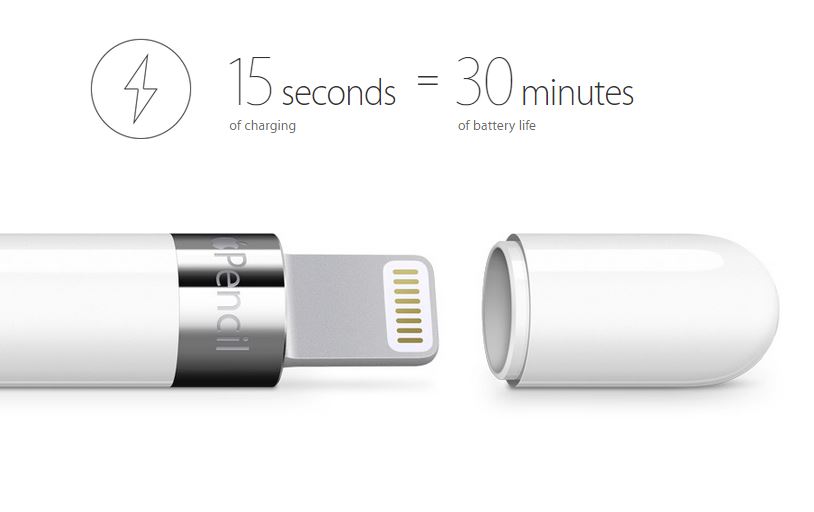 Conclusion:
There is a lot to like in the iPad Pro but as a slow motion device you are better off with the iPhone line.  If you do not need 120fps at 1080p now the iPhone 6 and 6 Plus of the older generation are much cheaper and you can get a great deal.  If you don't mind the new features of the 6s then you would get a better deal for your buck with the previous line.  If you have a 6 and 6 plus now we don't recommend upgrading now as the changes are small and evolutionary with a few gimmicks added to entice new buyers.   The iPhone 7 will be probably more refined and improved with better camera specs.   If you are switching from Android or another platform you can't go wrong with the new iPhone 6s and 6s Plus, it is a flagship device that has a lot going for it, however it will cost you more than the competition equivalent.   It remains to see what the Google Nexus event at the end of this month brings but we do not see a release that matches the quality of the 6s until mid 2016.  But you should wait and see if you are on the fence for  anew phone and can wait it out.
We will be posting video samples and slowmo  from the iPhone 6s as soon as we can share them.  Stay tuned and thanks for your support of HSC!
More info about the apple announcements and the keynote see: http://www.apple.com/
(Visited 3,301 times, 1 visits today)