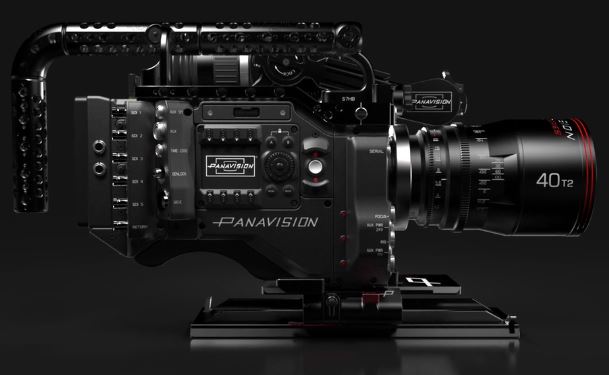 Panavision the company that brought you the Genesis digital cinema camera which many credit for jump starting true digital cinematography for the big screen has done it again with the Panavision DXL.  An 8k 8192 x 4320 camera capable of recording higher frame rates at that resolution than what many 4k resolution options have still to achieve.
The company doesn't offer a table or indication of slow motion high speed frame rates in the specs as the maximum frame rate they tout is 75fps at 8K 2.4:1 (8192 x 3456) which is slightly shorter in the vertical frame than the full capability which maxes at 60fps at the highest resolution. RED is heavily involved in the DXL by supplying the sensor, color science, REDCODE RAW Codec and many design cues.
DXL TECHNICAL SPECIFICATIONS
---
Sensor Type: 16-bit, 35.5 Megapixel CMOS
Resolution:  8192 x 4320
Sensor Size:  Large Format: 40.96mm x 21.60mm (Diagonal: 46.31mm)
Dynamic Range: 15 stops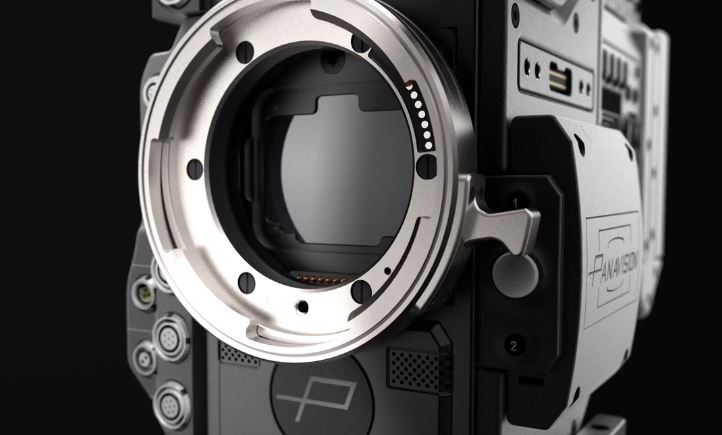 Max Frame Rate: 
60 fps at 8K Full Frame (8192 x 4320)
75 fps at 8K 2.4:1 (8192 x 3456)
Recording Codec: 8K RAW with simultaneous 4K proxy (ProRes or DNx)
Recording Media: SSD (up to 1 hour on a single magazine)
File Type: .r3d (supported in RED SDK)
Color Profile: Light Iron Color (compatible with all popular gamuts and transfer curves)
Weight: 10 lbs.
Additional Features:
6 independent video outputs
Supports 6 independent 1D LUTs or up to 4 independent 3D LUTs
Directly motorize Primo 70 lenses through wireless control
Built in wireless timecode for genlock (Ambient Control Network)
Dual menus (Operator side, Assistant side)
Advanced airflow system for superior temperature management
Custom cheese-plate with integrated electronics
Modular and tooless quick changeover accessories
RED Heritage:
It is as is Panavision had RED interbreed with their camera heritage and the result is nothing short of astounding.  We however think that windowed resolutions will come forth with higher frame rates much like the RED Weapon camera which shares what is probably the same sensor and electronics.
RED Weapon 8k Frame rates:
MAX FRAME RATES 1
60 fps at 8K Full Frame (8192 x 4320),

75 fps at 8K 2.4:1 (8192 x 3456)
60 fps at 7K Full Frame (7168 x 3780), 75 fps at 7K 2.4:1 (7168 x 3024)
75 fps at 6K Full Frame (6144 x 3240), 100 fps at 6K 2.4:1 (6144 x 2592)
96 fps at 5K Full Frame (5120 x 2700), 120 fps at 5K 2.4:1 (5120 x 2160)
120 fps at 4K Full Frame (4096 x 2160), 150 fps at 4K 2.4:1 (4096 x 1728)
150 fps at 3K Full Frame (3072 x 1620),

200 fps at 3K 2.4:1 (3072 x 1296)

240 fps at 2K Full Frame (2048 x 1080),

300 fps at 2K 2.4:1 (2048 x 864)
As you can see the RED Weapon 8k cinema camera offers up to 240fps at 2k and even 300fps at a slim 2k 2.4:1 aspect ratio.  Since the Panavision DXL shares the sensor and probably most of the brains with this camera with essentially the same frame rate specs it is probably in the cards that the Panavision DXL will inherit higher frame rates at some point with a firmware upgrade. The DXL offers slightly less Dynamic Range at 15 stops compared to RED Weapon's 16.5 which could be any number of things such as Panavision being more conservative with the DR claims or a slight S curve adjustment limit.
The footage below from teh RED Weapon 8k camera by Phil Holland will give you an indication of the quality expected.
Pricing and Availability:
The Panavision DXL will NOT be available for purchase but for rent only at professional cinematography rental houses starting early 2017 during Q1. It will probably be an expensive rental but something of a given looking at the class of gear you will be getting. Expect to see a lot of films being produced with the Panavision DXL.
However not all is lost if you need 8k at 60fps or 75fps and still have access to lower resolution but higher frame rates with the RED Weapon camera. It however will still not be a bargain, but at least you can call it yours.
The RED Weapon 8k brain which is a 6k Weapon camera with the 8k Sensor upgrade comes down to $59,500 USD and this is for the body or "Brain" only which is a real buy option.
Panavision DXL 8K Digital Cinema Camera at Cine Gear LA 2016 by ProductionHUBTV:
(Visited 1,503 times, 1 visits today)