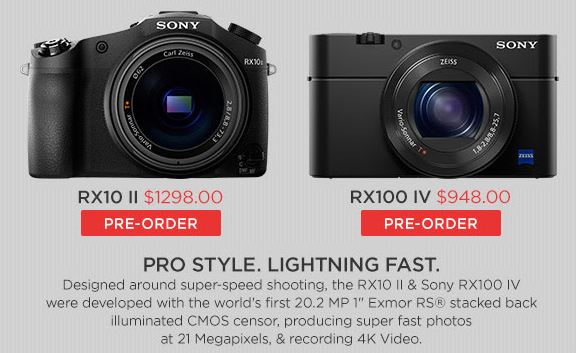 The recently announced Sony RX10 II and RX100 IV have just been released for Pre-Order.
In some recently released information by early hands on previews of the cameras it was revealed that the fast memory buffers attached to the backs of the sensor block only allow for 2 seconds or 4 seconds recording at the highest frame rates aswell as the lowest frame rates of the HFR modes  i.e. 960fps to 240fps ; depending on the HFR mode chosen for quality or recording time you get 2 seconds or four seconds capped recording time. See this hands on link for more info. Thanks to our reader Slowmosage for pointing this out.
Confirmed: 120fps NTSC and 100p PAL at 1080p is continuous recording at 100 MBit XAVC-S Format. The cameras seem to be capped at 474 Megapixels/sec peak which would be the limit recording time on the attached fast memory block.   No official word on the size of this memory but it looks to be in the 32GB range.
Pre-orders at Adorama: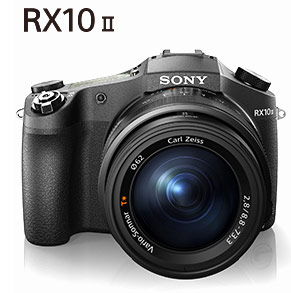 &
Pre-orders at Amazon.com:
If you order from Adorama or Amazon.com you get a great deal and helps HSC continue to provide information on high speed imaging at no extra cost to you.  Thanks for your support!
Be sure to share your experiences and sample videos with these cameras if you decide to buy them!
Seagulls Slow Motion RX by Sony:
(Visited 1,164 times, 1 visits today)