Panasonic has released the specs of a new smaller version of their Varicam professional video camera with an S35mm sensor. The Varicam LT is the low cost version of the Varicam 35 which has higher end specs at a significantly higher price.  The Varicam 35 has a 4k mode that allows up to 120fps at full 4k resolution while the Varicam LT has less power at a maximum of 4k 60fps.

The LT is mostly identical after that 4k downgrade in the rest of it's capabilities with dual native ISO of 800 ISO and 5000 ISO for extremely clean image quality at those native ISOs.  The Sensor itself is built for those opportunities that need higher sensitivity but also allow to shoot at reduced sensitivity for bright conditions.  This is great news for the use of the high frame rate feature. The inclusion of EF mount and PL  signify the seriousness of the product for an installed base of videographers and film makers with a growing arsenal of Canon and PL glass instead of Panasonic only lenses. They also state that EF lens compatibility will need to be tested and they will not support it directly.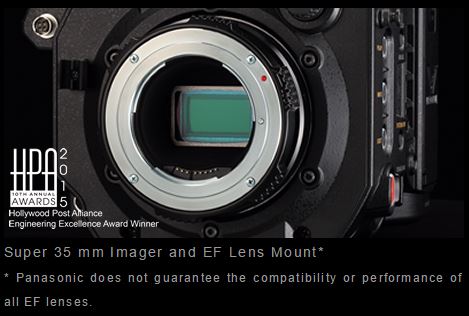 Not all is good news for interested buyers however; as the higher frame rate in 1080p of 240fps is in a crop on the sensor and it will not be full capture.  For full frame capture at 240fps you will need the Varicam HS which is a 2/3″ Sensor product.  The other is the price at   a list price of: $18,000 (body only), $24,000 (body + AU-VCVF10G viewfinder) it will be far from cheap.  For higher frame rates and in 4k to boot you are better off using a Sony FS700 with an external recorder like the Odyssey 7Q for a much lower price.
"Dual Native ISO of 800/5000

The VariCam LT has two native ISO settings: 800 and 5000. This means the VariCam LT achieves very high sensitivity while maintaining a low noise level at 5000 ISO. The noise level at 5000 ISO is nearly identical to that seen at 800 ISO. In order to achieve this function two dedicated analog circuits are implemented on every pixel of the imager of the VariCam LT for each native ISO before gain processing. This allows the camera to achieve much higher sensitivity without increased noise. Normally noise is introduced in the gain process of rating ISO in digital cameras. This functionality is revolutionary for low light scene shooting. Especially this ISO 5000 enable to capture under the natural light keeping the mood making more realistic."
Varicam LT specs:
Identical 4K Sensor as the VariCam 35
14+ Stops of Dynamic Range
Dual ISO: 800 and 5000
Removable Canon EF or PL Mount Option ($1,300)
4K-UHD — AVC-Intra 4K422: up to 30p
4K-UHD — AVC-Intra 4K-LT: 30p to 60p
2K — AVC-Intra 2K444: up to 30p, AVC-Intra 2K422: up to 60p, up to 120p (cropped), AVC-Intra 2K-LT: 120p to 240p (cropped)
HD — AVC-Intra444: up to 30p, AVC-Intra422: up to 60p, up to 120p (cropped), AVC-Intra100: 50i/59.94i, AVC-IntraLT: 120p to 240p (cropped)
HD ProRes: 4444 up to 30p, ProRes 422HQ up to 60p
1x P2 card Slot
1x SDHC Card Slot
RAW Output via SDI Coming in Summer 2016
ND filters (CLEAR, 0.6, 1.2, 1.8)
256GB expressP2 card — 90 minutes of 4K/4:2:2/23.98p content
3G-SDI OUT x3 (SDI OUT 1/ SDI OUT2/VF SDI)
Genlock IN, TC IN/OUT, LAN
USB HOST (for Network Connect), USB DEVICE (miniB)
XLR 5 pin x1, XLR 3 pin x2
DC OUT 4 pin Hirose x2
Lens/Grip Connector 12 pin
12 V DC-IN 4 pin
Head Phone x1 3.5 mm Stereo Mini Jack
Can use Panasonic AU-VCVF10G viewfinder and 3rd party viewfinder solutions
Weight: Under 6 Pounds Body Only
Dimensions (W x H x D): 184 mm x 230.5 mm x 247 mm (7-1/4 inches x 9-1/8 inches x 9-3/4 inches)
Power Consumption: 47 W (body only), 77 W with all ports maxed out
Availability: March 2016
List Price: $18,000 (body only)
$24,000 (body + AU-VCVF10G viewfinder).
Other features: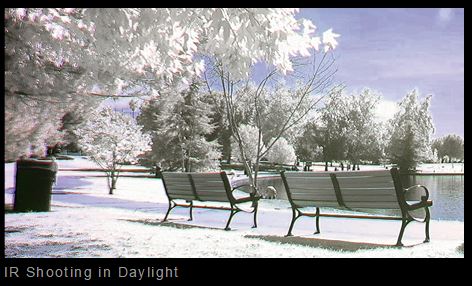 Infrared Shooting (IR)

The Cinema VariCam LT has an integrated, detachable IR cut filter. User can do the IR shooting to record 4K images in dark unlit nightscapes. This is ideal for capturing nocturnal wildlife and other scenes with no illumination. Also, the IR filter can be used in daylight as a creative tool for achieving a unique look.

Detachable Control Panel with Monitor

The supplied control panel has a built-in 3.5 type LCD display panel. It can be used for menu operation or as a live/preview monitor. The keys and dials are laid out around the display for quick and accurate operation. Frequently used settings can be accessed directly. The detachable structure allows the camera to be operated from a distance of up to 90 cm.

Varicam LT Exploded View!
"AFRICA" The Sample Footage of Panasonic's New Cinema VariCam LT:
Cinema 5D Look at the Varicam LT with Slow Motion Shot Sample:
We will have more slow motion samples of this camera as they become available. The quality however will be compromised by the crop at 1080p and the apparent softness that entails compared to the 4k image. This is a 4k camera first and a slow motion camera second. There are much cheaper options for slow motion around look at our guide.
(Visited 2,425 times, 3 visits today)