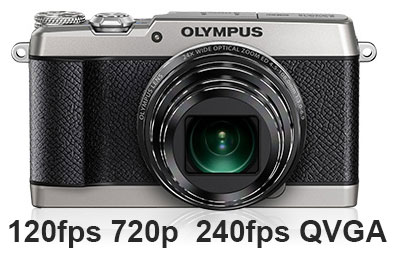 The just announced Olympus SH-3 Camera not only does 4k video at 15fps which is far from ideal but also allows serious HD video performance in a 1/2.3″ (6.17 x 4.55 mm)  Sensor fixed 24x zoom camera product with 1080p 60fps and 120fps at 720p with a smaller res 240fps mode that may work for some experimental shots. For owners of the SH-2 of last year the frame rates were already there in the same exact specs except for the 15fps 4k.
There is no question this is  a mild refresh of the camera compared to last year's SH-2. Besides some extra software image filters and 4k at 15fps which is kind of an unusual frame rate and more a gimmick that a usable video format; there is not much else to report as feature improvements.
Video Features on Olympus SH-3:
Resolutions
3840 x 2160 (15 fps), 1920 x 1080 (60p, 30p), 1280 x 720 (30p), 640 x 480 (30 fps)
Codec
H.264
Higher Frame Rates
HD 120 fps (1280 x 720)

240 fps (432 x 324)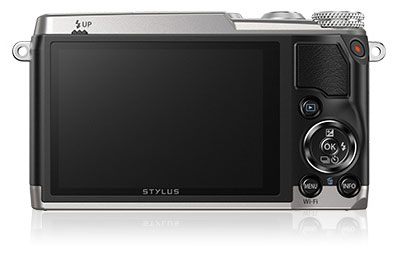 Other Specs:
4608 x 3456  16 Megapixels 1/2.3″ sensor
24x Optical Zoom  W25mm- T600mm F3.0 – F6.9
ISO Auto, 125-6400
Image Stabilization 5-axis (yaw, pitch, roll, up/down, left/right)
RAW support image format
The Look of the camera remains solid with an impressive 24x optical zoom in a very tiny package.   The Sensor is Back Side illuminated but at 1/2.3″ size it is by no means a low light champ.   The camera shares the same exact hardware including sensor and lens as last year's model with the improvements being in the software.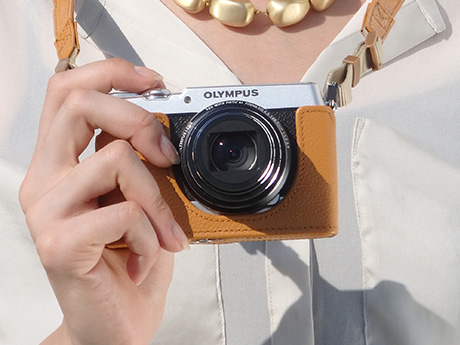 As such the slow motion performance will be identical to the SH-2 which we have samples below for you to see.  While not the best 120fps or 240fps out there it does offer ok performance for a camera below USD $400.
Bee at 120fps – Olympus SH-2 camera by SgaboLab:
SH-2 120fps Sample by Photography Blog:
SH-2 240fps  432*324px Sample by Photography Blog:
The Camera will be released February 24th in Japan and as of now there is no information of a launch outside the Japanese Market for the camera.   Expected price form  US $399 to $349
More info on Olympus Japanese Website. Use Google Translate if needed:
http://olympus-imaging.jp/product/compact/sh3/index.html
(Visited 1,213 times, 1 visits today)