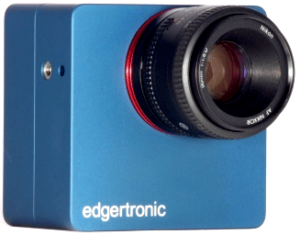 It is no small achievement to create a high speed camera of any kind; and to do it at 1/5th the regular price of competitive hardware is more of a balancing act between offering a robust product while still remain under budget.  In our review of the edgertronic SC2+ Color we saw that the camera not only performed as advertised but exceeded our expectations when it came to image quality, dynamic range and dependability.
In this ten question interview we ask Mike Matter, the CEO of Sanstreak the parent company of the edgertronic camera and the main hardware engineer behind the edgertronic SC2 and SC2+ Cameras, what the camera means for the high speed market, competitors, clients and the motivation for the choices behind it's design.
Mike Matter Interview September 2016:


Questions: HSC    Answers: Mike Matter
1) What was the main goal for creating the SC2 and SC2+?
You can never have too much horsepower. The same is true of frame rate.
2) What can buyers expect from these new cameras compared to the edgertronic SC1?
Basically, they get higher frame rates and image quality. For example at 720p, the SC2+ will record up to 4456fps vs 701fps for the SC1. Maximum frame rate is ~31K up from 18K, and the minimum exposure is 1.2µs, down from 4µs. The SC2(+) uses a new sensor that has lower noise and better overall image quality compared to the SC1, especially at high ISO settings which are important when using very short exposures.

edgertronic SC2+ Review Footage Samples – 1:
3) Considering the performance realm of the new camera; should the high end competition be worried?
Absolutely. The SC2+ offers a performance level that should make Vision Research (Phantom), Photron and all the other high end companies worried. We offer similar performance at less than 1/5th the price.
4) What is the reasoning for keeping the sensor resolution at 720p HD instead of going higher? (Asked by Readers)
Our primary markets are scientific, industrial and defense. For these customers, a 720p camera makes more sense as it offers a 2x higher frame rate and light sensitivity compared to a 1080p camera based on similar technology. 1080p is primarily an artistic and video production requirement.
5) What benefits does the SC2 and SC2+ give current edgertronic users who upgrade their setup?
This is answered in #2 above.

edgertronic SC2+ Review Footage Samples – 2:
6) Can the edgertronic SC1 and SC2 work together and sync for the same shot? (Asked by Readers)
Yes. You can genlock a mix of SC1 and SC2(+) cameras. Of course, the settings of all the cameras must be compatible in terms of frame rate.
7) We can see the edgertronic SC2 and SC2+ to fight in the ring with higher priced high speed camera systems, was this your intention all along?
Yes. Sanstreak's business plan is to use excellent engineering to drive down the cost of high speed cameras. The SC1 initially sold for about 1/5 the price of similar cameras from Fastec, AOS and others. Actually, our cameras were not only cheaper, but had more features and better image quality than other cameras using the same sensor. Similarly, there are other cameras that use the same sensor as the SC2(+), bus we are not only less expensive, we offer higher frame rates and image quality. Excellent engineering is when you can design and sell a product that is both lower cost and higher performance. This is what we do and we take great pride in it.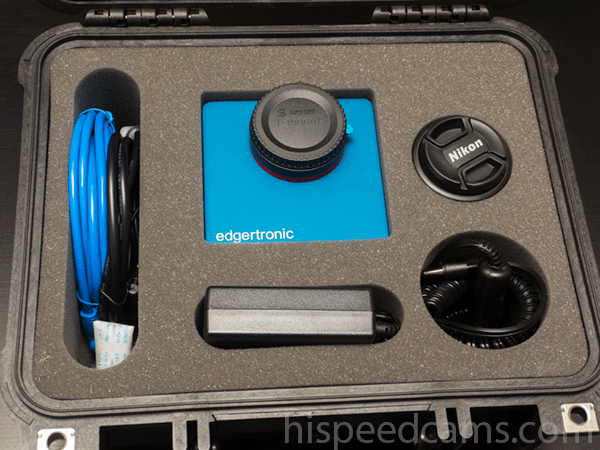 8) What types of phenomena can be captured by a camera like the SC2+ that does near 4500fps in HD compared to the SC1's 700fps HD?
Ballistics, explosions and other energetic phenomenon are obvious. Less obvious are destructive testing like drop tests. Brittle fracture in materials like glass and plastic happens very rapidly and requires high frame rates. As before, we expect our customers to use the SC2+ in ways we could never have imagined.
edgertronic SC2+ Review Footage – Water Balloons:
9) The edgertronic SC1 has been a very dependable and rugged camera, will the SC2 and SC2+ continue that tradition?
The mechanical design is identical and we were able to reuse most of the hardware and software designs. This design commonality as well as extensive hardware/software testing has made the SC2+ our best product to date.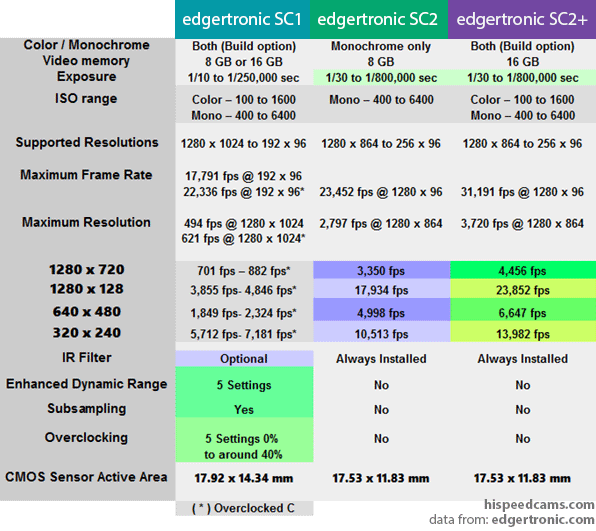 10) Who should get this camera and why?
Industrial, scientific and defense customers that need high quality high speed videos at 1000fps and above.  It offers better performance, quality and is lower cost than similar cameras.


Thanks to Mike Matter for the interview and for lending us an edgertronic SC2+ Color camera for our review. 
You can get more information about the edgertronic SC1, SC2 and SC2+ cameras including pricing and ordering information at: http://www.edgertronic.com
You can also read our edgertronic SC2+ – 3 part in-depth review below:
(Visited 929 times, 1 visits today)