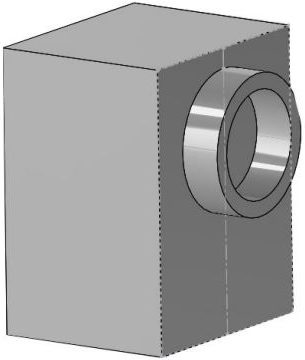 The newly announced CINEMARTIN FRAN 8K Camera claims some huge numbers in terms of resolution and performance.  Up to 8K (8000×6000) RAW / Uncompressed 12 Bit video capture at 24fps and up to 96fps in 2k & 1080p for high frame rates but more on that later in this post.  There is only one image of the camera we were provided with and that is the RED Brain like rendering above which sports a mounting port which in the lab is fitted with a Canon EF Mount which is preferred among cinema oriented users especially if it is an active one.
FRAN also offers in the spec sheet 15.5 stops of dynamic range at 12 bit which competes directly with the best cinema cameras out there. CINEMARTIN claims the camera will come in below the competition in price while offering a true global shutter sensor with no rolling shutter distortion.   Using a 4/3 sized sensor at 50MP with 48MP being used for 8k Capture it may seem overkill when it comes to low light performance. It may be able to deliver resolution levels never before seen on cinema cameras but low-light will surely be a hurdle for the camera to overcome.
FRAN Camera 8k main specs:
8K sensor 4:3 with a resolution of 7920 x 6024
24 fps at 47.7 MP
Supports VistaVision 1:47 aspect ratio 7920 x 5388
Global Shutter
15.5 Stops of Dynamic Range
12-bit color capture in RAW
Fran records in uncompressed stills (dng or dib)
1080p/2k 96fps & 60fps
4k @ 24 & 60fps
8k 30MP 25/30fps
Modular body
Tentatinve Native ISO 800, may be higher or lower.
HDMI output up to 4K
Fran by default can record in color up to 6K, 8K is done at monochrome until 2019 when a
planned firmware / hardware update will bring color to the 50 MP 8K
SSD 1TB & 2TB Media Mags
False color, Histogram (color and mono) as well as LUT monitoring support + Focus Assist.
Limited Availability : Fall 2018
 List of Camera Shooting modes:

 (*) refers to upcoming functionality to shoot in color at a later date.
Notes on the 50MP Sensor & Camera:
Many people think that the camera uses a CMOSIS 48MP – 7920 (H) x 6004 (V) capture sensor but that CMV50000 part is a full 35mm full-frame sensor and not a 4/3ds sensor area like the FRAN camera specs show.  Maybe it is a new sensor in their line that will be released at a later date.
8k will initially be recording in monochrome B&W at launch with patches and software updates in 2019 to shoot in color at that resolution.   We would be shouted at for not mentioning that this camera as it stands right now is a prototype of sorts and not a finished product.  Specs may change or be altered before launch completely.
Big claims are made on this camera and as some already have pointed at we have no real image samples or real images from a finished camera. As it stands now it is not a ready product but at least CINEMARTIN is not asking for deposits on the camera now but only when it is ready to be built and shipped which is comforting.
CINEMARTIN is not a vaporware company as it manufactures and sells several monitoring devices for filmmakers which compete with other high-end monitor companies. See here: http://www.cinemartin.com/monitors/7inch/eclipse/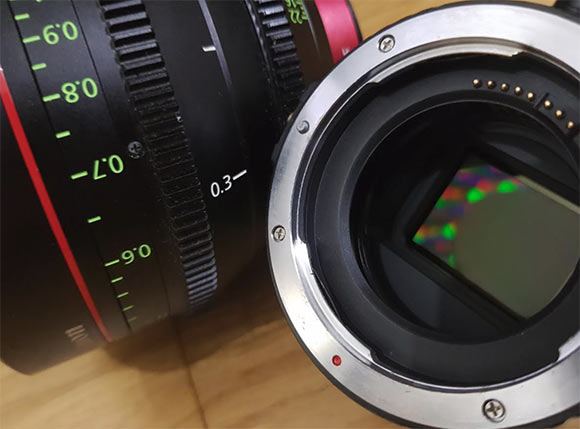 What about the high frame rates?
We asked Alejandro Barrada Martin, product manager for the FRAN camera about the possibility of higher frame rates  in windowed mode and he had this to say:
"Yes, it will be possible. 
Press Release lists some res and framerates available
The user will be able, via setting ROI (region of Interest) to use custom res.  As lower the res, higher the framerate.
Line skipping and binning Will be also possible to increment fps."
As with many cameras line skipping and windowed mode can yield frame rates well in excess of initial specs. We wished more cameras took advantage of this to record higher fps.   We will have to wait and see if this camera will be able to be at least a 720p 200fps RAW option. As of now, the 96fps 1080p limit seems to be a cut off at that resolution.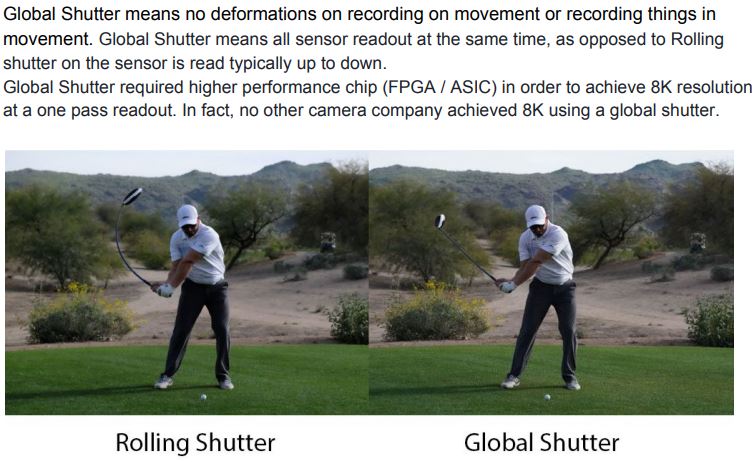 We wish CINEMARTIN good luck with the FRAN Camera which is an homage to  (Francisco Martin Ibañez)  which is the Uncle of Alejandro and the dedication comes after Francisco passed away from Cancer at the age of 58.  It is not often that a camera company stems from Spain which may seem odd, but Spain has been expanding its technological and manufacturing base for a couple of decades and is now manufacturing several products like high-speed rail, renewable energy systems with intelligent solar panels, aerospace industrial parts and assembly of aircraft.
Spain is credited after all with the invention of the stapler, mop, the first Helicopter (Autogiro), the first Space Suit in 1935 which the Russians first used and modified for their  first human flights, and the first electric submarine; also for some not so productive inventions like the cigarette, the pocket retractable knife & the first use of Molotov cocktails during the Spanish civil war. If you visit Spain today, cities like Madrid and Barcelona look like first world capitals with booming economies in financial and manufacturing industries. We are not fully sold on
the FRAN camera
but we are willing to be surprised and excited to see if it makes it to market. We'll keep you informed about its progress.
-HSC
(Visited 520 times, 1 visits today)