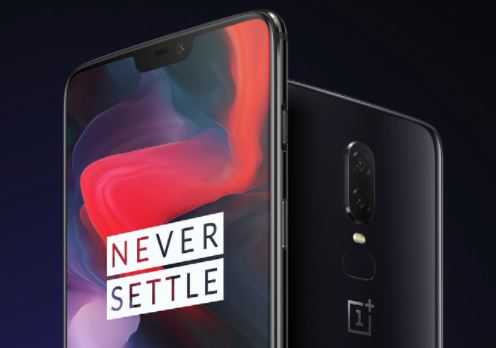 The full specs are official now and the OnePlus 6 is now considered a flagship phone by any measure you can throw at it. It has massive memory, speed and a price that will not break the bank at just $529 USD  for the smaller capacity 64GB version.  It has dual cameras and 4K shooting at 60FPS, 1080p at full 240FPS, and our favorite spec 720p at 480FPS.
Gone is the 960fps spec of phones like the Samsung Galaxy S9 & Sony Xperia XZ2 but with the added benefit of shooting 1800 frames of it which translates to 60 seconds playback "1 Minute" at 30p on the OnePlus 6. So an entire usable minute of slow motion at 720p will be a welcomed addition to any slow motion fans and while quality will have to be seen and analyzed, it already makes for a better overall experience than the 0.2 seconds recording of the competition.
OnePlus 6  Camera Specs:
Rear Camera – Main
Sensor: Sony IMX 519
Megapixels: 16
Pixel Size: 1.22 µm
OIS: Yes
EIS: Yes
Autofocus: DCAF
Aperture: f/1.7
Flash
Dual LED Flash
Rear Camera – Secondary
Sensor: Sony IMX 376K
Megapixels: 20
Pixel Size: 1.0 µm
Autofocus: PDAF
Aperture: f/1.7
Video Specs:
4K resolution video at 30/60 fps
1080P resolution video at 30/60 fps
720P resolution video at 30 fps
Super Slow Motion: 1080p video at 240 fps
Super Slow Motion:

720p video at 480 fps for 3.75s or 1800

frames equivalent to 60seconds 1min playback at 30p.
Time-Lapse
Video Editor
OnePlus 6 Impressions! by Marques Brownlee:
OnePlus 6 Leaks Confirmed! – Hands On by Linus Tech Tips:
OnePlus 6 480fps Slow Motion  Video Samples:
There is a lack of third-party 480fps video samples for the OnePlus 6 right now due to the phone being in press preview only. However, the official keynote below gives us a glimpse of what is possible on the phone at the 1:35:30 mark which is liked to below:
The slow-motion mode is used by the main 16MP camera and will also offer 4k 60p, and 1080p 240fps.  We are really excited to see where this phone lands in the quality spectrum when it comes to video. By recording 3.75 seconds or 1,800 frames at 720p we expect the quality to be less than ideal. The samples at the keynote above do look jaggy and pixelated which could be the cause of a lot of line skipping.
We would love for OnePlus to allow a high-quality slow-motion mode that records 1-second worth at full 720p resolution for example and let us save that clip.  Why do we always have to starve the codec with low-resolution video data when the phone is clearly capable of much more?
480fps for longer "3.75secs" is much more usable than 960fps for a ridiculous time like 0.2 seconds. We applaud OnePlus for this decision and hope to see much more tech improvements in that front as software updates or new phone designs.
We may have a new winner for the Slow Motion Phone of the year category in the OnePlus 6 but we still have to see the samples of 1080p, 4k and 720p to make a final judgment. Did we mention it has a headphone jack? YAY!
We will keep you posted about these new capabilities as when real video samples that we can scrutinize become available.   -HSC
OnePlus 6 Pricing Tiers:
6GB RAM 64GB $529 USD
8GB RAM 128GB $579 USD
8GB RAM 256GB $629 USD
More information about the OnePlus 6 at the official website here: https://www.oneplus.com/6
(Visited 2,741 times, 1 visits today)