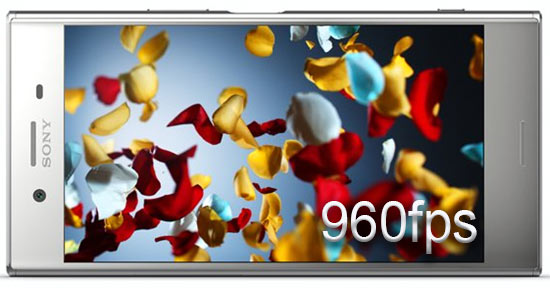 Just a few days ago Sony released footage from their smartphone stacked sensor which was capable of up to 1080p 1000fps see here.  Today however marks the release of the Xperia XZ Premium and the Xperia XZs both of which include the new camera module and the stacked sensor high speed capability.   Both new phones same the exact same camera specifications but differ in the higher end features.
The most advanced phone is the Sony Xperia XZ Premium which has a true 4k resolution 5.5″ screen with HDR like the one present in Sony Bravia TVs. It is also splash proof and rain proof which is good for taking it on the go without much care for weather conditions.
Xperia XZ Camera Module Specs:
19MP Motion Eye Camera, 1/2.3" Exmor RS™ for mobile memory stacked sensor, 960 fps Super slow motion videos, Predictive capture, Anti-distortion shutter, Triple image sensing technology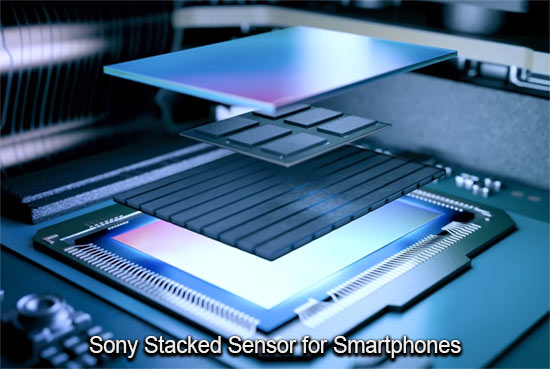 Sony

Xperia XZ Premium  & Xzs CAMERA Modules

Back Camera
19 Megapixels, EIS (gyro), phase detection , laser autofocus, LED flash
Camera Module Features
1/2.3″ sensor size Stacked , touch focus, face detection, HDR, panorama
Video Recording
2160p 4k @ 30fps, 720p @ 960fps
Front Camera
13 MP, f/2.0, 22mm, 1/3″ sensor non stacked, 1.12 µm pixel size, 1080p
Xperia XZ Premium Display Specs: 5.5" 4K HDR Display, TRILUMINOS™ Display for mobile, X-Reality™ for mobile, Dynamic Contrast Enhancer, sRGB 138%
Xperia XZs – Super slow motion. Super Wow expression. by Sony Xperia:
Other Notable Xperia XZ Premium Specs:
3230mAh Battery
Low-light photo: ISO 12800 / ISO 4000 (Video)
25mm wide Sony's award-winning G Lens F2.0
Pixel Pitch 1.22μm
USB 3.1, Type-C
High-Resolution Audio (LPCM, FLAC, ALAC, DSD)
Water resistant (IP65/68)
Corning® Gorilla® Glass 5 on front and back
Electronic Image Stabilization "No Optical Stabilization"
Shooting in Super slow motion with Xperia XZ Premium by Sony Xperia:
What about the Slow Motion feature?
At first glance the new Xperia phones demolish everything before them when it comes to super slow motion.  However the technology in these first phones only shoots 720p 960fps and not the 1000fps at 1080p resolution hinted at in the Sony technology demo for their stacked sensor. Seems the first iteration of this technology will be resolution limited.  It still produces some excellent imagery for a slim smartphone.
Sony has not released any details beyond the 960fps slow-mo mode. We still are not clear if the phones will do 120fps 1080p, 240fps 1080p or 480fps in between frame rates. The phones in theory should be capable enough to do this.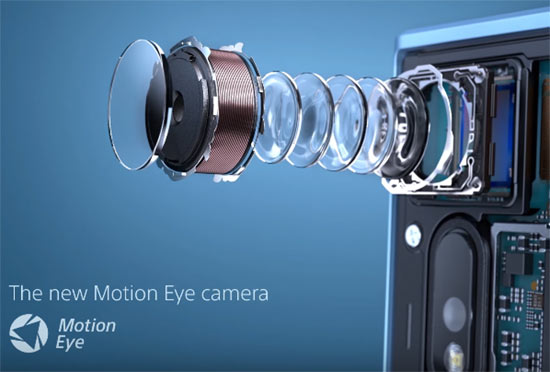 Furthermore the user interface for slow motion is kind of limited and awkward to use. The entire slow motion buffer is only about 1 second of real time.  32 seconds played back on a 30fps timeline or 40 seconds for 24p.  You have to be extremely precise as you only record when you tap the slow mo record button and for 1 second.  You will have to plan your shots accordingly.  There is no Pre Trigger Or Post Trigger as far as demos have shown! 
If you were thinking about skipping a real dedicated slow motion camera or a Sony RX series for example, think again. The slow motion implementation on this phone while pretty impressive it is limited in quality, resolution and time scope for anything serious.
It will still do impressive footage and while you cannot edit it on the phone you can still do it on your computer later on.
Sony Xperia XZs and XZ Premium hands-on by GSMArena:
Sony Xperia XZ Premium & XZs hands on by Android Authority:
We also have to note that the quality of the Sony samples for the XZ Premium and XZs are mixed with better looking slow motion footage that offers more than 720p resolution. It is unclear if they are using another iteration of their smartphone sensor with 1080p capability. The cloth demos for example offer at least 1080p quality in slow motion and have a dynamic range look above whet the smartphone is capable at first glance. We will have to wait and see for more real world samples to see if these phones are producing this kind of material.
Pricing and availability:
The Sony Xperia XZs Smartphone will come out first on April 5th and will start at $700 USD price-tag.  The Sony Xperia XZ Premium flagship phone is set to launch at some point in "May-June", price is still not yet known but should be closer to $899 as a premium handset. both phones will offer the exact same slow motion specs in lens and sensor so if you are only buying for this feature the Xperia XZs will be the one to get. However we are partial to the XZ Premium with all the extra features like Snapdragon 835 and gorgeous screen.
We will keep you informed on these phones as more information surfaces. -HSC
Link: More information on the new Phones at the Sony Site Here!
(Visited 4,412 times, 1 visits today)