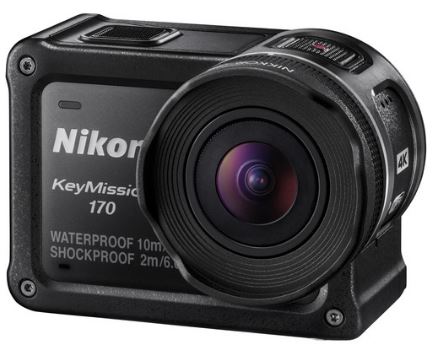 One of the Photokina announcements that peaked our interest was the Nikon KeyMission 170 Action Camera which aims to disrupt the already crowded space of all weather sports segment.  We have a plethora of options from the leader GoPro and close competitors like Sony, Xiaomi, Olympus, Garmin and even Panasonic.  So another entry by Nikon seems to go by unnoticed however this hardware looks to be very capable and can go head to head with the best.
The slow motion capabilities are the standard for high end action cameras here with 120fps at 1080p and 240fps at 720p.  While these are becoming standard frame rates for the most part; there is a clear distinction on quality between cameras with Sony Action Cam being clearly superior in compression with XAVC S to GoPro for example.  ProTune on the Hero 4 and 5 does make a difference but Sony has the edge with an overall better codec that is low artifact.
Nikon KeyMission 170 4K Action Camera Main Specs:
Capture UHD 4K 25/30p with 170° View
1080p at up to 120 fps; Hi-Res Stills
720p at Super-Slow-Motion 200/240 fps
33ft Waterproof without Housing Required
Built-In Vibration Reduction (1080/720p)
Nikon Nikkor Glass Lens
1.5″ Real-Time Monitoring & Playback LCD
Control & Playback App for iOS/Android
Built-in Wi-Fi and Bluetooth
Shockproof, Freezeproof, and Dustproof
MSRP $397
Nikon KeyMission 170: Product Tour by Nikon KeyMission:
The camera has a built in display and a flavor of Nikon's VR (Vibration Reduction) Technology for more stable footage.   The camera itself is waterproof without a housing up to 33ft or 10 meters.  This is something the GoPro Hero 5 also debuted with and seems to be a trend to minimizing bulk.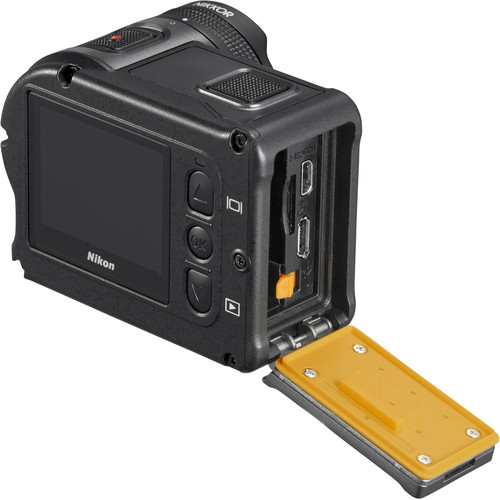 The Nikon KeyMission cameras use the 1/4″ screw standard mound and you will need an adapter if you want to use GoPro accessories with them. Not a big deal but it creates another thing to carry if you have all sorts of standard action camera mounts.
Nikon KeyMission 170: Alec – I AM IN THE FLOW  by Nikon:
Nikon has a total of 3 key mission action cameras the 170, the 360 and the 80.  The only one sporting good slow motion capabilities is the KeyMission 170 the others are kind of under-powered in frame rates and are geared to a different market the specs below tell the story for these other models.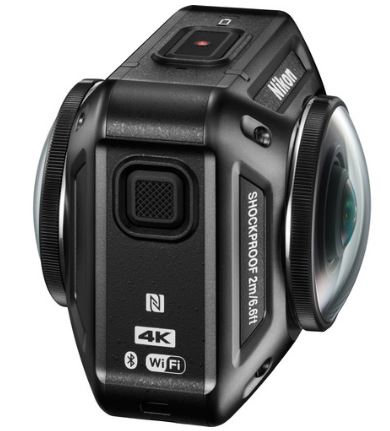 Nikon KeyMission 360 Action Camera Specs:
Capture Spherical Video in UHD 4K at 24p
Dual-Lens Capture and Internal Stitching
Also Record 1080p24 and 1440x960p25/30
100 ft Waterproof Without Housing
Built-In Vibration Reduction (1080p)
29MP Still-Image Capture
Nikon Nikkor Glass Lens
Control & Playback App for iOS/Android
Built-in Wi-Fi and Bluetooth
Shockproof, Freezeproof, and Dustproof
MSRP $497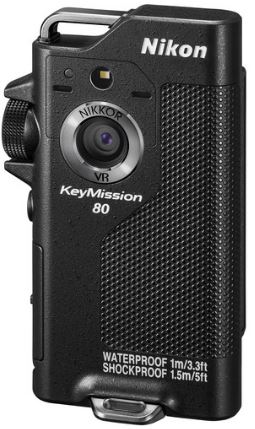 Nikon KeyMission 80 Action Camera Specs:
User-Friendly for Everyday Adventures
Front Camera: 1080p Video & 12MP Stills
Rear Camera: 5MP Stills
Optical & Electronic Video Stabilization
Natural-Perspective 80° Angle of View
Nikon Nikkor Glass Lenses
1.75″ Monitor & Playback Touch Display
Time-Lapse, Panorama, and Other Modes
3′ Waterproof without Housing/Shockproof
Magnetic Attachment to Included Harness
MSRP $277
As you can see the other models have a different market in mind and the more action camera like of the three is the 170 degree version, it is also probably the one that will outsell the others being the most capable.  The 360 version will let you do VR like footage for the current headset craze and does so in a pretty small package. However we don't see this picking up until the VR headset technology is mature enough to allow for the screen door effect to become a non issue. This  may only be feasible with a display of 4k+ per eye on phones which would mean a phone with at least 60fps at 8k pixels. We are a long way off.   Which also shows how the 24p 4k limit on the KeyMission 360 is not really there for VR.
VR screams higher frame rates and at least 60fps is needed.  We will get there just not ready at this junction.  That does not mean that people who use the 360 will create nothing worthy, it may very well deliver some great experiences for current VR technology and all that under $500 USD.
Nikon KeyMission 170: Neil – I AM ONE WITH THE WORLD by Nikon:
As you can see for the footage samples on the KeyMission 170 it seems to deliver in 4k and 1080p modes fine. Slow motion samples also show good quality with some aliasing and softness but we cannot judge it fully until new samples are released.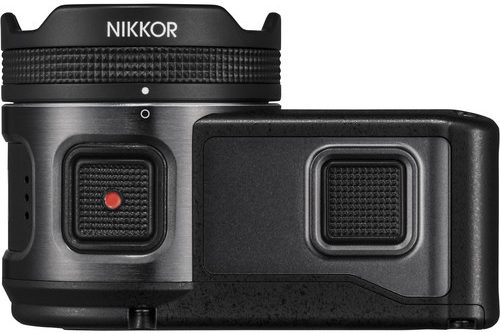 The shakiness of the footage shows however that Sony with it's action Cam series is still ahead when it comes to stabilization. It will be a matter of looking at head to head comparisons for stability between these cameras but we can't see Nikon edging ahead just by the look of the stabilization on their demo footage.
Movie Mode Frame Rates KeyMission 170:
When NTSC/PAL is set to NTSC
3840×2160/ 30p

1920×1080/ 60p

HS 1920×1080/ 120
HS 1280×720 / 240
When NTSC/PAL is set to PAL:
3840×2160/ 25p

1920×1080/ 100p

1920×1080/ 50p

High Speed movie options:

HS 1080/ 100

HS 720/200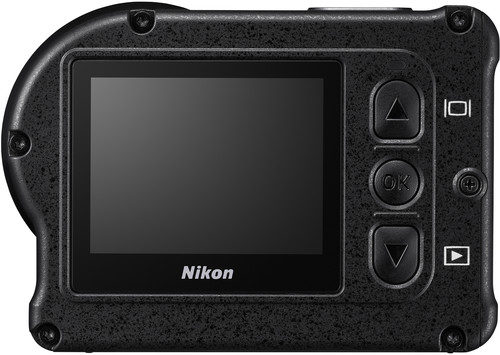 Availability:
The Nikon KeyMission 170, 360 and 80 will start shipping on Wed, Oct 26  and you can pre order now below from Adorama:

We will continue to cover the Nikon KeyMission 170 Camera When more footage is available and we can rank it in our Camera Guide. Thanks for reading – HSC!
(Visited 4,413 times, 1 visits today)