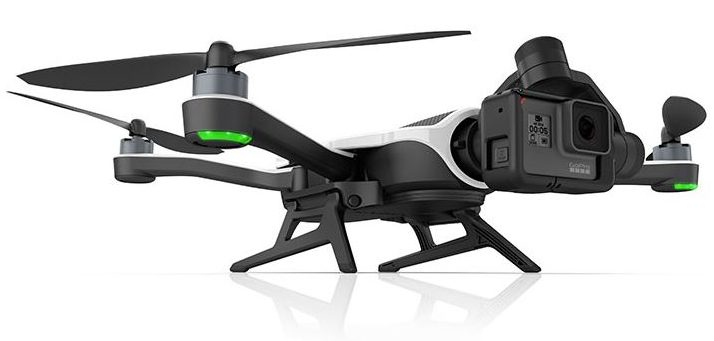 There was probably no other camera out there with more expectations to raise the high frame rates threshold than the GoPro Hero 5 Black.  Disappointingly they stayed the same as what we had in the Hero 4 Black of last year.  However there is a lot to like in the new update and the Karma Drone might be the real upgrade for the camera line by using a handheld stabilizer that works in your hand and in the air within the same bundle.
The Hero 4 Black and Silver are still relevant and usable in the new Karma drone with no adjustments. It is good of GoPro to still support their camera line but it is hard to fathom why the GoPro 3 Black and 3+ are not supported since they basically are very close in shape and design to the Hero 4. It may be time for some creative people to come with a way to use these cameras in the drone.
GoPro Hero 5 Black Specs:
Supports 4K30, 2.7K60
1080p120  and 240fps 720p Video
Capture 12MP Photos at 30fps
RAW Photo Capture Available
Ultra Wide Angle Glass Lens
Waterproof to 33′
Voice Control With 3 Microphones*
Rear Touchscreen
Karma Drone Support
Wi-Fi for Remote Monitoring and Control
Interval Capture for Time Lapse
Linear Video Mode Corrects Distortion
MSRP $399.99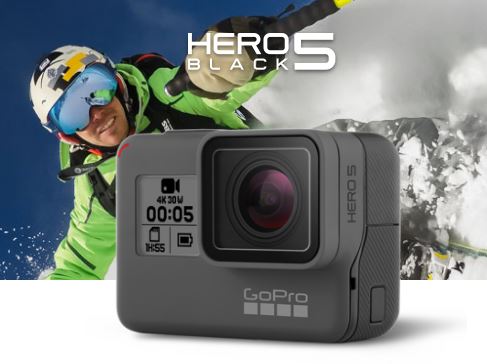 As you can see the GoPro Hero 5 Black has had a big redesign on the exterior but looks identical to the Hero 4 Black when it comes to video performance. The frame rates and resolutions remain the same.  Photo mode does bring in RAW photo mode which will let you use all the headroom of the sensor to tweak and convert your photos.  Video mode does have stabilization added but it is only of the electronic kind not optical like in the latest Sony Action cam here!
The camera has voice control and a simplified interface which are welcome additions when you simply can't allow the interface to slow you down on the field, at sea, in the snow or other more extreme activities.  The Touch screen is now included but the voice control will allow for people in unfavorable environments to interact with the camera with gloves on or slightly above water.
The water proofing in the camera is 33ft or 10 meters now without the use of a gasketed case.  However a Dive case is still available on their store for the GoPro Hero 5 black for $49 dollars.   This used to be standard on GoPro kits.  Suddenly $399 doesn't sound as good when you are kind of short changed on the dive case.
The linear video mode is distortion correction in software for the camera is a welcome feature that will take care of the super wide angle fishbowl distortion and save you a step in post production.
Slow Motion Frame Rates: With the latest Ambarella  SoC product in the labs doing 60fps in UHD 4k resolution there were lots of expectations for the Hero 5 Black to jump in the performance realm to that UHD spec and maybe increase 1080p to 240fps.  
In the end we get the same exact performance of the Hero 4 Black one year later when it comes to video recording. We estimate it is the same Ambarella chip and sensor combination.  The final spec of 240fps at 720p and 1080p 120fps are respectable but only what is expected nowadays. GoPro has probably been conservative here to increase the spec sheet for the Hero 5+ some time later this year for a refresh that will do higher frame rates.
HSC Take on the Hero 5 Black: If you do not need the camera to be waterproof on it's own without a case, record RAW images in still mode,  or have the attached touchscreen with the ability to speak commands to it; the GoPro Hero 4 Black is still as relevant today especially with the compatibility with the Karma drone.  You get the same video performance for less money on a still fantastic overall product.   
New Hero 5 Session:
Now that the Gopro can be used without case the Session at $299 is more a (why now?) product than anything else.    Has 4k specs with video rivaling the black except in frame rates but with a slightly smaller form factor. It is great to have a smaller camera for fitting it in tighter spots but the size savings are not that much more than with a sans case Hero 5 Black.
Session Specs:
Supports 4K, 2.7K, 1440p, 1080p Video

1920 x 1080 / 24 fps / 25 fps / 30 fps




/ 50 fps / 60 fps / 90 fps




1280 x 960 / 25 fps / 30 fps




/ 50 fps / 60 fps / 100 fps

Capture 10MP Photos at 30 fps
Ultra Wide Angle Glass Lens
Waterproof to 33′
Voice Control
Wi-Fi for Remote Monitoring and Control
Interval Capture for Time Lapse
Linear Mode Corrects Distortion
Flat and Curved Adhesive Mounts Included
HSC Take: The Session is a cool camera but at $299 compared to $399 for the Black model the price difference is not enough to justify it in our view. The Hero 5 Black is clearly the best bang for your buck here.
How is your Karma?
Karma Drone With Hero 5 Black Main Features:
Capture 4K30 Video and 12MP Photos
Game-Style Controller with Touchscreen
View Live Camera Feed
Full Control of HERO5 Black
Use App for Dedicated Camera Operation
One-Touch Takeoff and Landing
Selfie, Cable Cam, Orbit Flight Modes
Stabilizer Grip for Handheld Shooting
Up to 20 Minutes Flying Time
Compact Case Included
MSRP $799.99
$1099.99 With Hero 5 Black!
GoPro HERO5 + Karma: The Launch Video by GoPro:
At first glance the Karma Drone bundle looks like an incredible value especially if you already own a GoPro Hero 4 Black.  For $799.99 you get a Screen controller, a fold able Karma Drone with case, Six propellers, a handheld grip stabilizer and a 20 minute battery.
Still however if you add a camera this jumps up to $1,099.99 USD with the Hero 5 Black bundle.  And then you have to compare it to the DJI Phantom 4 drone with 4k camera which is in the same price bracket. DJI has dropped the price on the Phantom 4 to $1,099.99 to be directly competitive from $1,199.99.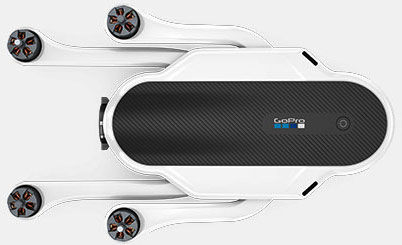 GoPro Karma Drone Pros:
Foldable and portable design
Portable Backpack style case included.
Compatible with Hero 4 Black and Silver
Included Hand Held Stabilizer Gimbal
Front load camera design minimizes propeller flicker.
Parts and Service plan for damage and defects can be bought.
GoPro Karma Drone Shortcomings:
No Obstacle Avoidance Technology
No Visual Tracking of Targets
No Follow Me Function
20 min Battery vs 28min on the DJI 4
The lack of any object avoidance technology and tracking of targets is a big shortcoming for the drone and something that will probably be included in v2 of their drone. GoPro has done a good enough product for the majority of their user base but it is not catering to the experienced enthusiast here.  The Karma drone strengths are in the foldable design, Handheld gimbal design with a very clever system for dual use in the drone / hand and of course the GoPro brand which is synonymous with overall quality and dependability.
The Karma and Hero 5 are catch up products for the most part, Sony has features like optical image stabilizer vs software stabilization on the Hero 5 Black, the DJI Phantom 4 has obstacle avoidance technology, more flight paths and follow me feature along with longer battery life.    By making both products good enough to tick enough boxes to be a competitive option; GoPro has targeted the new products for the no fiddling crowd. Out of the box operation with minimal training is their aim and that could be enough to keep them in the forefront of sales.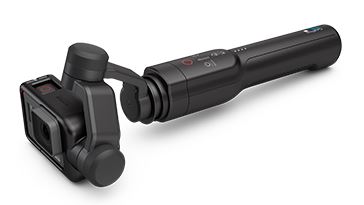 However when it comes down to it, Sony has a slightly better Action Camera and DJI a more advanced drone for about the same pricing.  The Handheld gimbal is a separate product in the DJI OSMO  for example that is included in the Karma, that could be enough to push GoPro to the dominant drone position until the competition strikes back. Still we believe GoPro should have improved more in camera specs and have advanced drone features far and above what the competition is currently offering.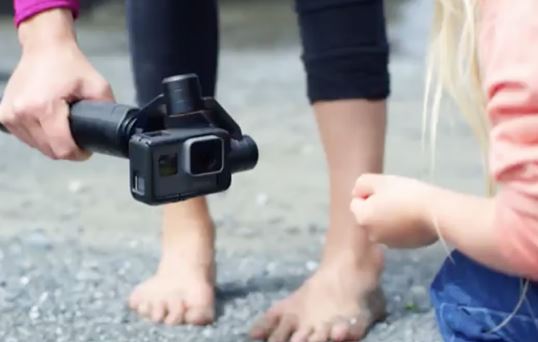 HSC: For their first drone and camera combo, GoPro has done a lot of things right and while it doesn't have everything in the spec list compared to the competitors; it is still a great value with portability and good enough image quality to serve a vast number of beginners and seasoned drone owners. The Handheld Gimbal detachable design is fantastic and truly thinking outside the box here. This might be the most important selling point of the bundle.
We hope to have samples of the Hero 5 black slow motion quality soon enough. Thanks for reading HSC!
(Visited 1,414 times, 1 visits today)