RED digital cinema has been releasing information about a new camera brain or body that will be just under $6k US in price but offer a 4k S35 like Dragon sensor with up to 120fps recorded in Redcode RAW at 4k resolution.    It is not known at this time if other frame rates at lower resolutions will be supported but since other RED cameras do window the sensor for 300fps and the like it is pretty safe to say you will be able to shoot smaller frame with higher frame rates.   As to the quality of the 120fps mode it is still up in the air but it could be compressed with RED Code RAW codec in a wavelet lossy format like it does many higher frame rates on other cameras of the line.
Sample video of the RED Raven camera interface reaching 120fps at 4k in a Facebook Post!
Pricing and More Info:
Raven is RED's new entry level digital cinema camera. It will be $5950 for just the camera Brain, release date unknown as of yet. However, that does include a fixed SSD Media Bay as well as the fixed Canon EF Mount. There hasn't been other news regarding other mounts just yet, but more info will likely spill out of Jarred's insomnia or during the official announcement on the 25th (wait was tonight the official announcement?). RED Raven features a 4K Dragon sensor with a width 20.48mm that is capable of up to 120fps 4K recording and is part of the "DSMC²" family style of camera body along with Weapon, which likely means Raven will be compatible with the same accessories. RED RAVEN is the lightest weight camera body in the DSMC² family.
A modest shooting package with 120GB MINI-MAGs, the new 4.7″ LCD Touch, and battery solution can likely be had for under $10k."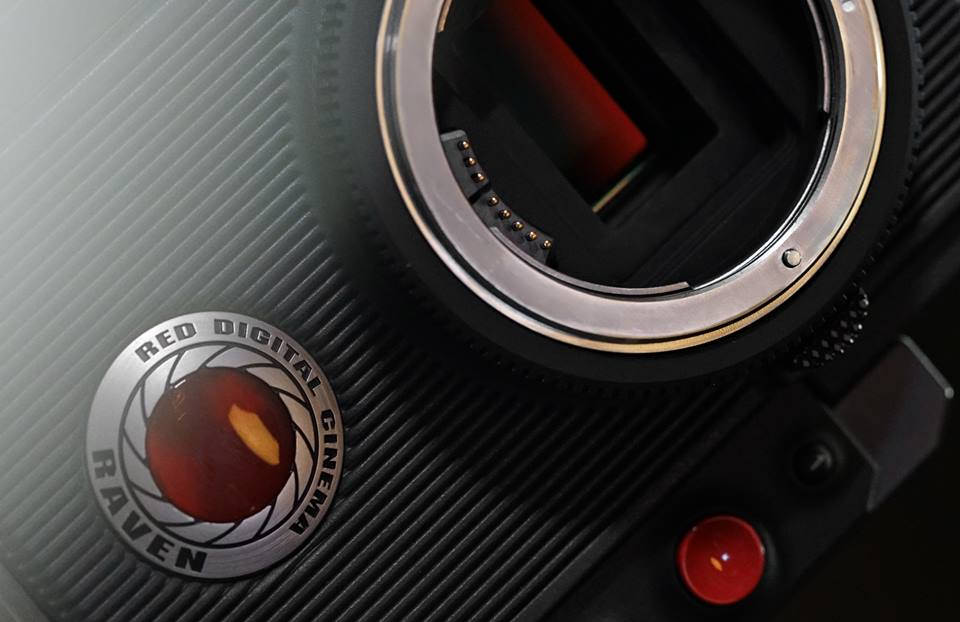 HSC:  So if you have 6k you can have a RED Raven Brain or Camera body but in order to shoot you need SSD mags, batteries, a screen, plates and other accessories.   Still it is the cheapest RED yet when you tally everything up.  If you love the RED workflow and filmic quality of the camera this is a pretty great development for you.  If you are cost conscious and would rather get a Sony FS5, FS7 or upcoming Panasonic DVX200 that will compete in the same space you could save a few bucks.   It is of note that the RED Raven will shoot in REDCODE RAW format which is a near RAW quality workflow with minimal loss in image quality with much smaller file sizes.   You are paying for an ecosystem and workflow solution for latitude and color correction support.  Some of the cameras that it will compete with will only do 4:2:2 8 bit at best so RED should have the upper hand for colorists and outright uncompromising image quality.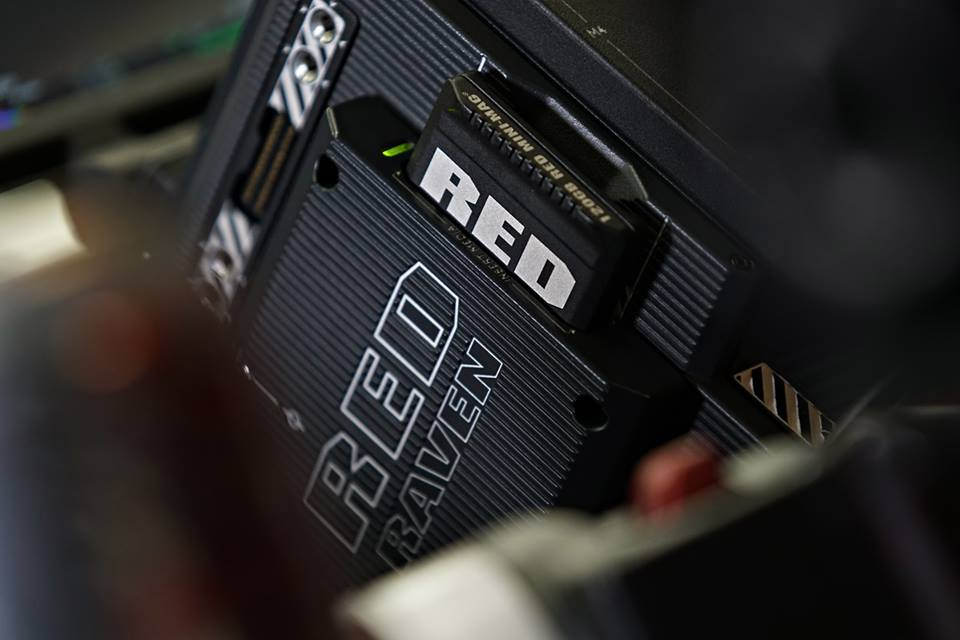 Link: You can find the RED official thread on the Raven camera HERE!
The camera will have internal microphones, metal body and support for most red Accessories.
There might be a lot of disappointed RED Scarlet users but they received a camera years ago that was in spec with what was promised.   The original RED One camera also did 120fps at 4k way back when but it was also several orders of magnitude more expensive and bulky. Technology has advanced a lot and this camera is proof that the relentless pace of technology obsolescence spares no-one.
More details will emerge about the RED Raven in the coming weeks!
RED EPIC Samples showing 120fps 4k RED quality:
RED Epic Smoke Trick Compilation (4K-120fps) Cameron J Olsen:
Test RED EPIC 120 fps 4K, Broadway, Los Angeles SimBiker:
Chasing Geese with the DJI Ronin & Epic in 4K at 120FPS Slowmo! by Ryan Mariotti:
(Visited 2,507 times, 1 visits today)