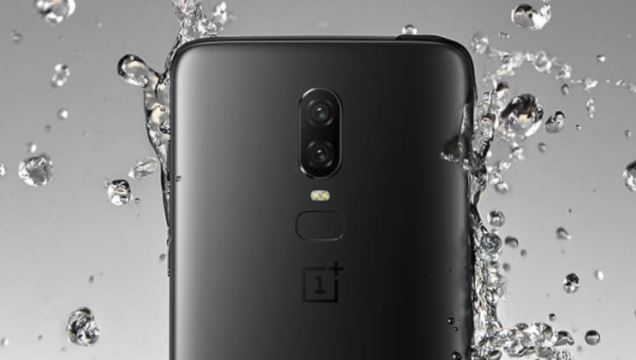 There has been a lot of excitement about the OnePlus 6 for the past two weeks and while the slow motion feature is not the first feature you look for, it may be the biggest deal in phone slow motion in several years. The duration eclipses the competition by leaps and bounds at 3.75 seconds of recording vs 0.2s or 0.4s for the competition.
We have found a few samples that show the phone at 480fps 720p and 240fps 1080p quality which right off the bat show that the phone is capable but still a long way from competing with professional slow-motion cameras like the edgertronic series or Chronos 1.4 in both recording time and image quality.  Even with all of these negatives, the OnePlus 6 does bring the technology forward by allowing phone users to record enough slow-motion footage to make it usable for publishing on the web or specific uses in education or sports analysis.
OnePlus 6 Initial Slow Motion Samples:
Let's start with 1080p 240fps which may be the most used feature due to better quality.
Oneplus 6 1080p 240fps slow motion Zeitlupe Geese Gänse by SportFotografie:
Oneplus 6 1080p 240fps slow motion Zeitlupe by SportFotografie:
OnePlus 6 Slowmotion 1080p 240fps by Frozen:
Oneplus 6 slow motion 240fps at 1080p by HendrikOsula:
HSC: As you can tell from the samples above the OnePlus 6 at 1080p 240fps the phone does a great job on color, dynamic range, and noise suppression. The bad part comes in in the resolution metric with aliasing and moire overtaking the image and really destroying edge detail. We are not impressed by this performance and think phones like the iPhone are much better 240fps video capture phones. See the following iPhone X sample video for contrast:
iPhone X 1080p/240fps Slow-Mo Video Quality Test by Digital Tech Reviews & Tips:
OnePlus 6 720p 480fps Initial Slow Motion Samples:
It is time for the big feature on the OnePlus 6 the 3.75second recording of 480fps or 1800 complete frames of footage at 720p. This eclipses any super slow motion feature of other flagship phones that do less than half a second recording. But how well does it perform?
Oneplus 6 480fps [Slow Motion Videos] | by Tamil TechLancer:
OnePlus 6 Slow Motion Trampoline by Chris DiMisa:
OnePlus 6 Slow Motion Bird by Chris DiMisa:
OnePlus 6 Slowmotion 720p 480fps by Frozen:
OnePlus 6 Super Slow Motion Videos 480fps – AMAZING!!! by Unbox Extinction:
Oneplus 6 slow motion 480fps at 720p by HendrikOsula:
HSC- Considering that the OnePlus 6 has just been out for a few days we can conclude that the resolution quality in 720p slow motion 480fps is slightly better than the Galaxy S9 and Sony XZ2 at 960fps. Sure those phones are shooting at twice the frame rate but only for 0.2sec which is very hard to use and master. The OnePlus 6 at 480fps lets us record 3.75 seconds worth of data in a burst which allows for much more freedom to edit and get the shot.
Why not 960fps? Everybody is doing it! This brings a good question for OnePlus, why does this phone stop at 480fps and not allow 1.87 seconds worth of slow motion at 960fps? The phone, in theory, should be capable of doing it in memory. The Phone is using the Sony IMX519 sensor with 16MP resolution and 1.22 μm pixel size. The sensor is only used in the Oppo R15 and OnePlus 6 at the moment.  This new flagship sensor should start to be used in more phones as the adoption continues. It features the latest tech for noise suppression and samples the entire area at 60fps vs 30fps for older Sony mobile sensors. This is best for AF and other features like face recognition that rely on frame sampling.  Our only guess is that the IMX519 is limited to 480fps capture and we were not able to confirm this as the spec information is not yet publicly available besides the basic size, pixels and refresh rate.
The OnePlus 6 allowing such high recording time for a phone is special in that it will herald the way for higher numbers and resolutions in mobile devices for the future. We believe the OnePlus 6 at this juncture even when the slow-motion quality is not yet there for broadcast, is usable for a variety of applications and especially sports analysis on the field. Check that golf swing, backstroke or that platform dive in 480fps detail which is 16x slower than real time. The ability to record nearly 4 seconds allows the phone to be a real alternative to lugging out high-speed cameras for many uses which do not rely on image quality.  At this juncture, the OnePlus 6 is probably easily taking the slow-motion phone of the year title with Samsung Galaxy S9 and Sony Xperia XZ2 following behind due to their short recording times and slightly lower resolution.  -HSC
(Visited 1,443 times, 1 visits today)